Save Time With an Online Deal Structure
Your time is precious, and we want you to save as much of it as you can. That is why our website offers you tools to complete your car deal paperwork online, instead of at the dealership. This tool is called the Digital Retail System, and it's available for every car on our website. 
When you see the following button at the top right corner of your screen, click it to begin structuring your online deal!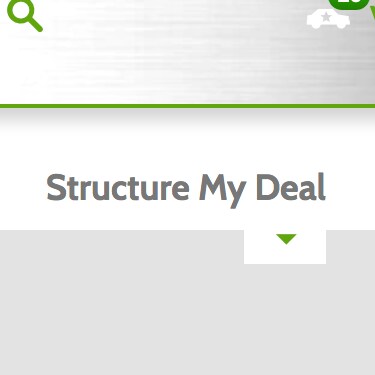 The Digital Retail System contains 5 steps. You do not have to complete every step, just the ones you want to, and you can complete them at your own pace. Below you'll learn the details and instructions for each step so you can get started structuring your deal online.
Structure My Deal Steps