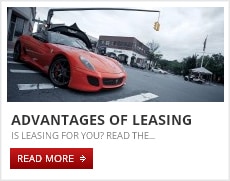 �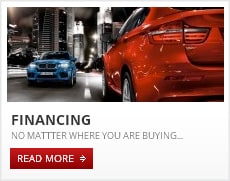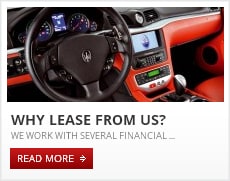 ANY CAR YOU WANT!
We can help with all your automotive needs. Wether you are looking to buy a car for personal use or lease a vehicle for your business, we can help. In fact you could be undivided about which route to go and we would listen to your situation, identify and advise the best option to fit you needs. We can find you "Any Car You Want" - any make, model and year!
Lease New & Pre-owned Vehicles
We can not only lease you any NEW vehicle, we can also lease you a PRE-OWNED vehicle.

Elite Customer Service
Our goal here at Prime Capital Auto Lease is not just to sell or lease cars, but to build relationships! We want to be your automotive concierge, your vehicle source, not just today but whenever you have a need for a new car or a truck! To achieve this, we will work hard for you and provide personalized, quality service that will keep you coming back. Remember we can lease, sell, finance in other words address all your needs and strive to meet the biggest expectations! We are "Your Friend in the Car Business."
Auto Lease FAQs
When you're making a significant purchase-like that of a new vehicle-you want to be sure to choose the financing option that makes the most sense for you. More and more drivers are choosing to lease rather than purchase a new vehicle. There are a lot of good reasons to lease. You can generally lease a more expensive vehicle at a lower monthly price. In addition, you'll enjoy all the benefits of driving a new vehicle without the stress of unplanned for repairs. That's because your leased vehicle is still covered under the factory warranty which means little to no out of pocket expenses for the entire length of your lease period. Plus, you can enjoy a brand-new vehicle when your current lease ends. Is all of this sounding good?
What are my options at the end of a lease period?
You have options when it comes to the end of your vehicle's lease period.
Trade in your leased vehicle for a brand-new vehicle.
You could purchase the leased vehicle outright.
Or, you can choose to extend the lease on your current vehicle.
Will I be charged if I go over my allotted miles?
In your lease contract, it specifies the number of miles that are covered by your lease. Any miles over that number will need to be compensated for, if over that mileage limit. However, if you choose to purchase your vehicle at the end of the lease period, you will likely not be charged for these extra miles.
My leased vehicle has a repair need. Will I be charged for it?
Because leased vehicles are still covered under the factory warranty, chances are slim that you'll need to pay out of pocket for repairs during your lease period. However, if you're unsure about a specific concern, feel free to ask one of our team members here at Reagor Dykes Auto Group.
My lease period is coming to a close. Should I trade my leased vehicle for something new?
If your current lease period is coming to close and you'd like to lease a different vehicle from us, you'll be happy to know that it's a relatively simple process. At Reagor Dykes Auto Group we have a wide inventory of beautiful new cars, trucks and SUVs to choose from. You can even lease a pre-owned vehicle. Not many dealerships offer this perk and lots of drivers think that it's a great option.
Leasing is convenient, not only for personal transportation, but also for commercial needs. Did you know that you can lease a commercial vehicle for your business? It's true and couldn't be simpler here at Reagor Dykes Auto Group. Leasing a vehicle also offers fixed rate financing, so you don't have to worry that your finance rate will fluctuate during the period of your lease. Additionally, because you'll be paying less out of pocket with a lease than if you bought a new vehicle, you can keep more cash for investments, improvements or other needs that you have.
Stop in soon to learn more about the end of your lease here at Reagor Dykes Auto Group. In addition to our great selection, we also have a friendly team that is happy to answer questions about either our vehicle or our lease options.

Contact us
for more information about leasing a vehicle