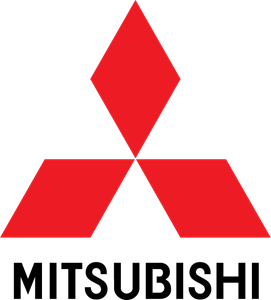 How much do you really know about the Mitsubishi brand? Whether you've been driving a Mitsubishi car or SUV for years, or you're contemplating the purchase of your first Mitsubishi vehicle, there is a lot to know and love about this automotive manufacturer. We're going to look at the history of Mitsubishi, and explore some facts about Mitsubishi that might surprise you, as well as look at some of the greatest benefits to purchasing a Mitsubishi.
The History of the Mitsubishi Automotive Brand
The year was 1870 and the founder of Mitsubishi, Yataro Iwasaki, began his career by establishing a shipping company. Iwasaki started this venture with three steamships which were well past their prime. From there, however, he, his brother, his son and a nephew went on to found the Mitsubishi automotive company that we know today.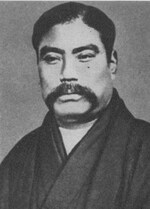 While the company had put the production of civilian vehicles on hold for several years because of the war, Mitsubishi went back to producing cars soon afterward. The Mitsubishi Model A was released in 1917 and was Japan's first passenger car.
Automobiles weren't the only thing that Mitsubishi was producing, however. In early years, the company also manufactured electrical equipment, heavy machinery, aircraft, buses, home appliances and more.
Since its inception, Mitsubishi has focused on producing high-quality products, giving back to the community and promoting a climate of respect in its factories and through connections with other countries around the world.
Four Things You Didn't Know About Mitsubishi
Internationally-known actor, Jackie Chan, promotes Mitsubishi vehicles in all his movies. In fact, he only utilizes this auto brand's vehicles in his films.

Jackie Chan speaking at Mitsubishi Motors




Mitsubishi has been part of the global motorsport of street racing for fifty years.
As the world's sixteenth principal car manufacturer, Mitsubishi cars and SUVs continue to grow in popularity with drivers.
The three diamonds that make up the instantly recognizable Mitsubishi logo are said to represent integrity, understanding and reliability.

Why are Mitsubishi's so popular?

Low Cost

Mitsubishi's have some of the lowest prices for newer models in the market. For example, the 2018 Mitsubishi Outlander starts at a very low $23,795. This means you get a luxury SUV with all the technology and safety features you expect for half the cost of other luxury brands. Mitsubishi also offers multiple customer rebates and incentives that will lower the cost of your new Mitsubishi even more.

10-Year Warranty

Yes, TEN-year/100,000-mile Powertrain Limited Warranty on new Mitsubishi models! Mitsubishi has some of the most comprehensive warranties in the automotive industry. This means you can be confident in your Mitsubishi purchase and have peace of mind related to car troubles.

High Resale Value

Because of the 10-year warranty mentioned above, most Mitsubishi models have a great resale value as long as you sell it before the warranty ends.

One thing is for sure: Mitsubishi vehicles are popular with drivers and becoming more so as the years go on. The Mitsubishi Outlander and the Outlander Sport continue to be great selling vehicles for the auto manufacturer. The Mitsubishi Mirage is also popular with new Mitsubishi drivers.

Interested in a Mitsubishi?

We're proud to carry an excellent inventory of both new and used Mitsubishi vehicles at our dealerships. In addition, we offer competitive auto financing options to customers. Don't bother calling around and running across town to fill out paperwork. Instead, conveniently take care of your entire car-buying process in one central online location. Feel free to ask us any questions when you stop in or before you arrive.