Ford: Going Further!
Ford Motor Company was founded by Henry Ford on June 16, 1903 and has been in continuous family control for over 110 years. Ford Motor Company produced a large range of vehicles in its early years ranging from the Model K for $2800 to the Success for only $250. In 1908, the most popular of the Ford vehicle was introduced, the Model T, which would sell over 15 million models until its production was halted in 1927.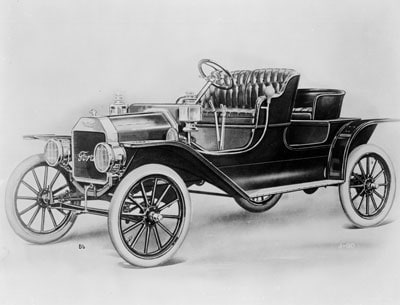 Soon, Ford became America's most popular high-performance and affordable car. For the next 40 years the Ford Motor Company would continue to research and innovate the automotive world as we know it, today. Introducing safety features such as child safety locks, rear seat belts, and a seat belt reminder-light.

Ford is now the world's fifth largest automaker based on worldwide vehicle sales. Though Ford once owned 5 other luxury brands (Volvo, Land Rover, Jaguar, Aston Martin, and Mercury), it now encompasses both Ford and Lincoln. Today Ford continues working toward developing car-sharing programs, self-driving mechanisms and other ventures aimed at competing with the worlds leading automotive technologies.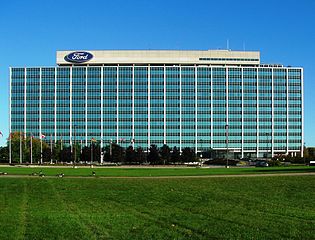 Our Ford Dealerships
Ford has maintained the title of "America's Best Selling Brand" for the last seven years in a row, and with over 2.5 millions vehicles sold within 2016, it's not hard to see why! We know that Ford is one of the best selling brands in America, but we also know that it is the best selling truck brand within the state of Texas. Which is why we have made not one, but two Ford stores available to our customers throughout the south plains! Our Ford dealerships are Reagor Dykes Ford Lincoln of Plainview, Texas and  Spike Dykes Ford Lincoln of Lamesa, Texas.
At the Reagor Dykes Auto Group, we take pride in our knowledge of Ford vehicles and our ability to help our customers find a model that is perfect for their lifestyle, all while making it easy for them to get into one! We understand that the car-buying experience is a personal one and we treat it as such!
Our qualified sales professionals will work with you, side by side, throughout the entire the process! Making sure that all of your wants and needs in a vehicle are met. We have an extensive inventory of over 600 Ford vehicles for our customers to choose from, but if you find yourself missing the exact one you've been searching for within our inventory, it's no problem! We will find it for you, whether it's on our lot or not, we make it easy to find Any Car You Want! Not only that, but we'll even deliver that vehicle to right to the door of your home or office, with our Reagor Dykes Doorstep Delivery Program. *Ask your sales professional for more information.