Whether you're a diehard BMW fan who wouldn't dream of owning any other type of car or SUV, or are simply learning more about the premium automotive brand, you'll find plenty of information about BMW cars here.
We have compiled a BMW overview that includes some interesting facts about BMW, a short history on how the company was started, and a brief timeline of the events that made BMW what it is today. Then we take a brief look at what might be coming for the BMW brand in the future.Finally, we'll see how BMW sets their brand apart from other luxury brands.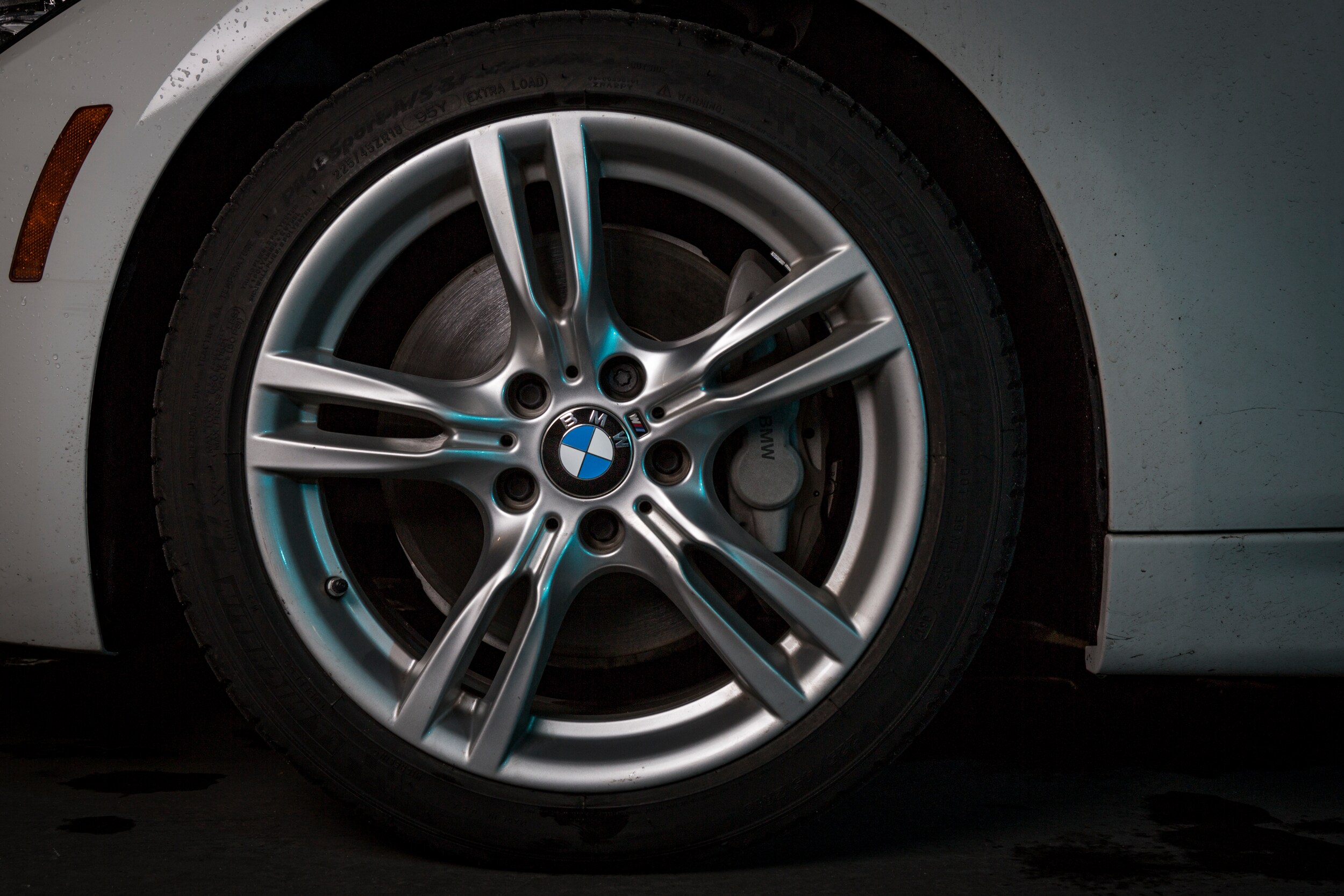 Five Interesting Facts about BMW That You Never Knew
BMW stands for Bayerische Motoren Werke, and the company first produced engines for aircraft, not automobiles.
The BMW Group's headquarter design is similar to the design of a four-cylinder engine. This is reminiscent of the four-cylinder heritage of the auto manufacturer.
BMW cars have a unique front grille, which is known as a kidney grille. It debuted in 1933.
The BMW Group unveiled its first electric car in 1972.
The first United States BMW dealership opened in 1975
A Brief History of The BMW Brand
BMW started in 1916 by Karl Rapp and Gustav Otto. In 1920 it would unveil its first logo, which was based on the Bavarian state colors. In fact, the logo has stayed very similar to today, with only minor changes to the font. While the company began by producing motors, and later motorcycles, it later would take the stage with its automotive manufacturing. BMW cars were introduced to the world's drivers in 1928. During the war, however, automobile production was halted and the company once again focused on engines, and later aircraft.
In 1952, the BMW 501 made its appearance post-war. The 1961 Frankfurt Motor Show was where the true re-entry into the commercial automotive market began. The BMW 1500 filled an important gap in the market and buyers were impressed with the luxury feel and utility of this vehicle.
Major Milestones in the History of BMW
In 1916, the BMW company was founded, though under a different name. It was first known for its engine production and later aircraft and motorcycle creation. It would be years before the company worked on automobiles.   
BMW formed its BMW Motorsport GmbH division in 1972.  
In 1973, BMW entered the global automotive market, beginning with France and extending to many more countries as well.  
In 1998, BMW acquired the brand and naming right for Rolls-Royce. In 2002, BMW fully takes on the Rolls-Royce Motor Cars brand.
In 2004, BMW entered the compact market for the first time and unveiled the BMW 1 Series.
Mobility services called "DriveNow" made its debut in 2011. With it, BMW offers drivers an innovative car-sharing program.
What's Happening in the Future of BMW?
To celebrate the company's 100th anniversary, it is focusing on the next century. After exhibitions in Peking and London the BMW Group unveiled the BMW Motorrad VISION NEXT 100.
Are cobots the next step for BMW manufacturing? The company has been gathering information from the Robot Intelligence Lab at Imperial College London to learn more. Unlike traditional industrial robots, cobots are next-generation bots that work alongside human counterparts.
With natural resources becoming more and more scarce, the BMW Group is placing additional focus on emissions-free processes and vehicles. The website states, "The BMW Group's vision is to build environmentally-compatible vehicles with renewable energies.
What sets BMW apart from other car brands?
BMW Performance
BMW has been focusing more on comfort in recent years, and other brands have made a  new push towards performance lately. However, based on the scores, it's apparent that BMW is still the top performance luxury brand. Actually the BMW 5 Series is the top scoring BMW from a performance perspective, with 9.1 points.
Subcompact SUV Rankings
Compared to other luxury subcompact SUVs, the BMW takes the crown, particularly the BMW X1. The BMW X1 has terrific cargo and passenger space for its small size. The small size also allows it very athletic handling. Most other luxury subcompact SUVs that have similar handling lack in cargo and passenger space.
Attention to Detial
BMW is notorious for paying close attention to the finer details of their vehicles. Have you ever noticed the "thump" sound when you close a BMW door. The tight suction of the door signifies quality, and there is no sound of rattling sheet metal. Their newer models include a scroll wheel in the steering wheel that allows you to scroll through your playlist while driving. What's even better is that you can see your playlist scrolling in front of you on the windshield. That way you never have to take your eyes off the road while driving. The breaks on a BMW even dry themselves when they get wet. We could go on and on about the unique touches you'll find in every BMW.
BMW Handling
The handling on a BMW is superior. In fact, during performance testing, most people compare the handling of other vehicles to that of the BMW. The steering effort has a light feel to it, and there is feedback from the road surface through the steering gear so you can 'feel' what the tires are doing. Because of the suspension tuning, the body roll is well-controlled so that you feel the car traveling the path it should. This is known as the predictability factor, or balance, where the handling and steering feel natural.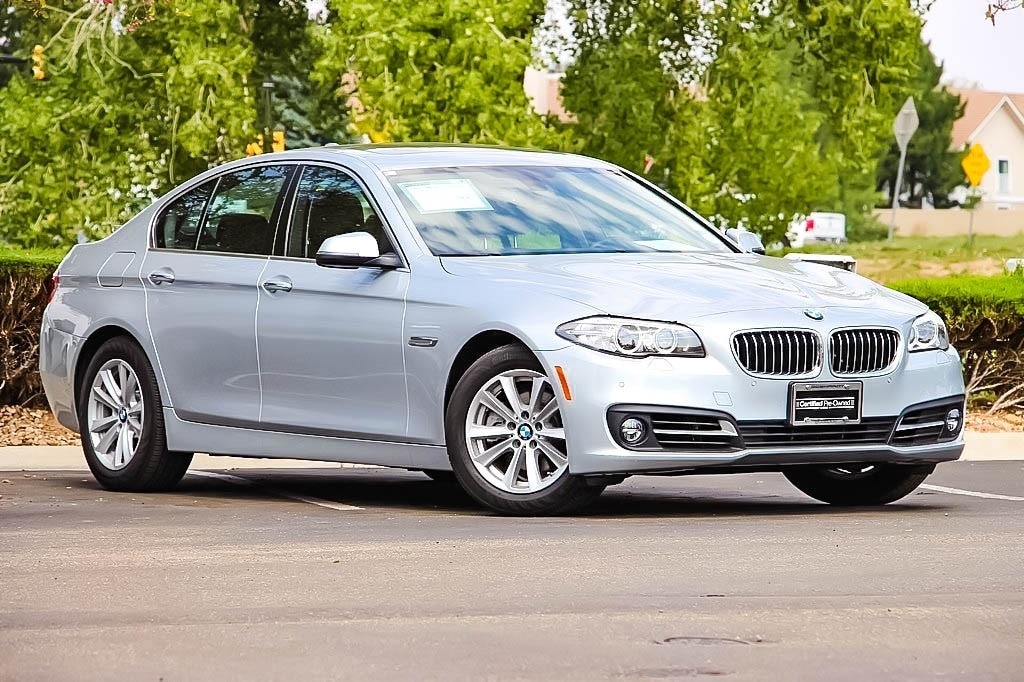 Find Your BMW
Thinking about taking a closer look at a specific BMW model? Check out our selection of high-quality used BMW cars for sale on our website or in person at one of our multiple dealership locations. If you're looking for something spacious, consider an SUV like the X3, X5, or X6. For something more practical and compact, you can choose from the 3 Series, 5 Series, or 7 Series. You also have some great selections for coupes, convertibles, and hybrid vehicles in the BMW line-up.
Browse BMW Models
Here are some examples of new and used BMW models that may be available in our
BMW inventory
:
2018 BMW M3 Competition
2018 BMW X6 Sdrive35i
2017 BMW 3 Series 320i
2017 BMW X3 Sdrive28i 1
2017 BMW X3 Sdrive 28i 2
2017 BMW 430i
2017 BMW 320i
2016 BMW M4 1
2016 BMW 6 Series 640i 1
2016 BMW 6 Series 640i 2
2016 BMW M4 2
2016 BMW 640i
2016 BMW 3 Series 328i
2016 BMW 528i
2016 BMW 5 Series 528i
2016 BMW X5 Xdrive35i
2016 BMW 6 Series 640i
2015 BMW X5 Xdrive35i
2015 BMW 535i
2015 BMW 4 Series 435i
2015 BMW i8 Pulse Edition
2015 BMW M3
2015 BMW 7 Series 750Li
2015 BMW 335i
2015 BMW 6 Series 650i Xdrive M Sport Package
2015 BMW 328i Xdrive
2014 BMW X6 xDrive35i
2014 BMW 328i
2014 BMW 3 Series 328i Xdrive
2014 BMW X5 Xdrive50i Executive
2014 BMW 335i xDrive
2013 BMW M5
2013 BMW Z4 Sdrive35is
2012 BMW X5 Xdrive35i Sport Activity
2012 BMW 5 Series 535i
2012 BMW X5 xDrive50i
2009 BMW 5 Series 535i
2008 BMW M5
2008 BMW 528i
2008 BMW X5 3.0i
Need help deciding or looking for the right BMW for you? Our team of sales associates can help you find the perfect model for you or your family.
Finance or Lease Your Next BMW Model
Once you find the right used BMW car, you need to get set up with an auto loan or used car lease (yes, we can lease you a used car). Visit one of our auto finance centers, give us a call, or visit us in Lubbock, Dallas, or Amarillo to chat about your options. If you'd like to get started right away from your own home, you can fill out our online vehicle financing application or get a quick vehicle trade-in estimate. We hope to see you soon and help you find your dream BMW car.