Hurricane Relief
Car Replacement Program
Program Overview
W e are helping hurricane victims replace their cars quickly and effortlessly. If you were effected by the hurricane, don't miss out on the advantages offered in this program.
We will deliver your car within days of signing
Zero delivery fees on all transactions
Incentives and rebates from all of our franchise stores
Complete your entire transaction online and over the phone
Lowest possible profit margins on all our inventory
Our logistics and eCommerce team are heavily focused on the areas in Southeast Texas that were affected by Hurricane Harvey. This allows us to streamline your car buying process and provide you with the easiest car buying experience possible!
No dealership visit necessary
We will deliver Any Car You Want™ right to your doorstep or office. We guarantee to have your car delivered anywhere within days of signing.
You can complete the entire process online and over the phone, it doesn't matter if you are leasing or buying.
Don't worry about trying to get to a dealership. Stay home, stay safe, and complete your transaction from wherever you want.
Save Money
You do not have to pay for the car delivery cost. We are absorbing the cost of all delivery fees to the Southeast Texas area.
All of our franchise stores are participating in Hurricane Harvey Relief Incentives. Take advantage of this and get a rebate on select new models.
You can save even more money with us because we are placing the lowest profit margins possible on all of our inventory.
Give Back to Your Community
We are donating $50.00 to the American Red Cross with every transaction. Just one extra thing we can do for you.
No dealership visit necessary
Find the car you want, we'll complete all of the paperwork digitally, and we'll deliver your car to your desired location.
Contact us
We'll help you find the car you want
Apply potential incentives or rebates
Complete paperwork online or over the phone
Have your car delivered
Call one of our agents or browse our inventory to begin.
Live Customer Care Hotline: (888) 306-2468

Our commitment to southeast TX
The Reagor Dykes Auto Group, along with United Supermarkets, REMAX of Lubbock, and Texas Tech University, have adopted the cities of Fulton and Rockport. We are sending semi-trucks full of water, food and other supplies to those cities as fast as we can gather them.
If you have any questions, recommendations, or would like to get involved somehow, feel free to contact our Live Customer Care Hotline:(888) 306-2468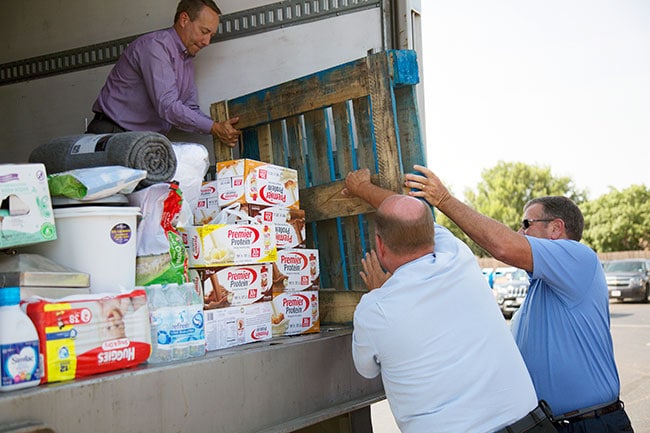 Who are we?
The Reagor Dykes Auto Group is the fastest-growing privately held auto dealer in the country. We absolutely love helping our customers find any car they want, but we're also very passionate about our communities and philanthropy work. Since our founding in 2003, our owners, Bart Reagor and Rick Dykes, have made it a point to consistently give back to the communities we work in. We are heavily involved in local schools, youth-focused charities and organizations like the United Way, the American Diabetes Association and the Make-A-Wish Foundation, just to name a few.
We live to serve others
From the start, Bart Reagor's vision for the company was to be the best place to purchase a vehicle in the car business, and the best place to work in the car business. We reach both of these goals by serving our customers and our employees at the highest level possible.
Likewise, we remain steadfastly committed to making the communities we do business in better places to live. We serve our communities to the highest quality through corporate sponsorships, donations, fund raising, hosting community events and more. We've contributed millions of dollars to transform dozens of communities across West Texas, and now we feel called to serve Southeast Texas in the aftermath of this terrible storm.
Share this article with someone you know who was affected.
Share