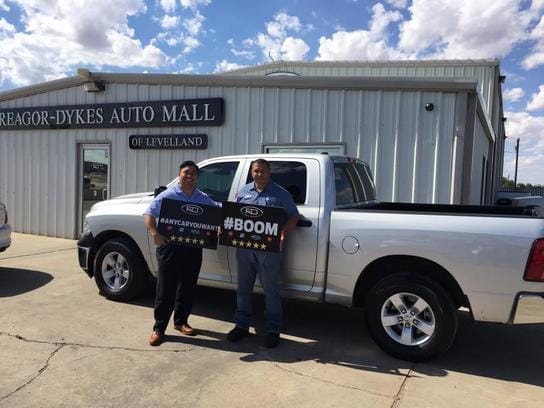 Contact Our Levelland Dealership
We are very proud to serve Levelland and it's surrounding communities! Get exact directions to our Levelland dealership at the bottom of this page.
Phone: (806) 568-1400
Click here to call
Address: 2379 E. Highway 114 Levelland, TX 79336
Hours: Monday - Saturday, 9am - 8pm
Chat us through our website 24/7!
Used Cars in Levelland
Our Levelland location has a huge selection of used cars for you to choose from. Our used cars are reliable and competitively priced! Browse our used inventory online or visit our dealership for a test drive.
If you don't see the car that you want in our inventory, fill out our Any Car You Want™ form and we'll find the car you want for you. You save time and the hassle of searching around!