Company continues support of student-athletes with scholarships at annual ASCO event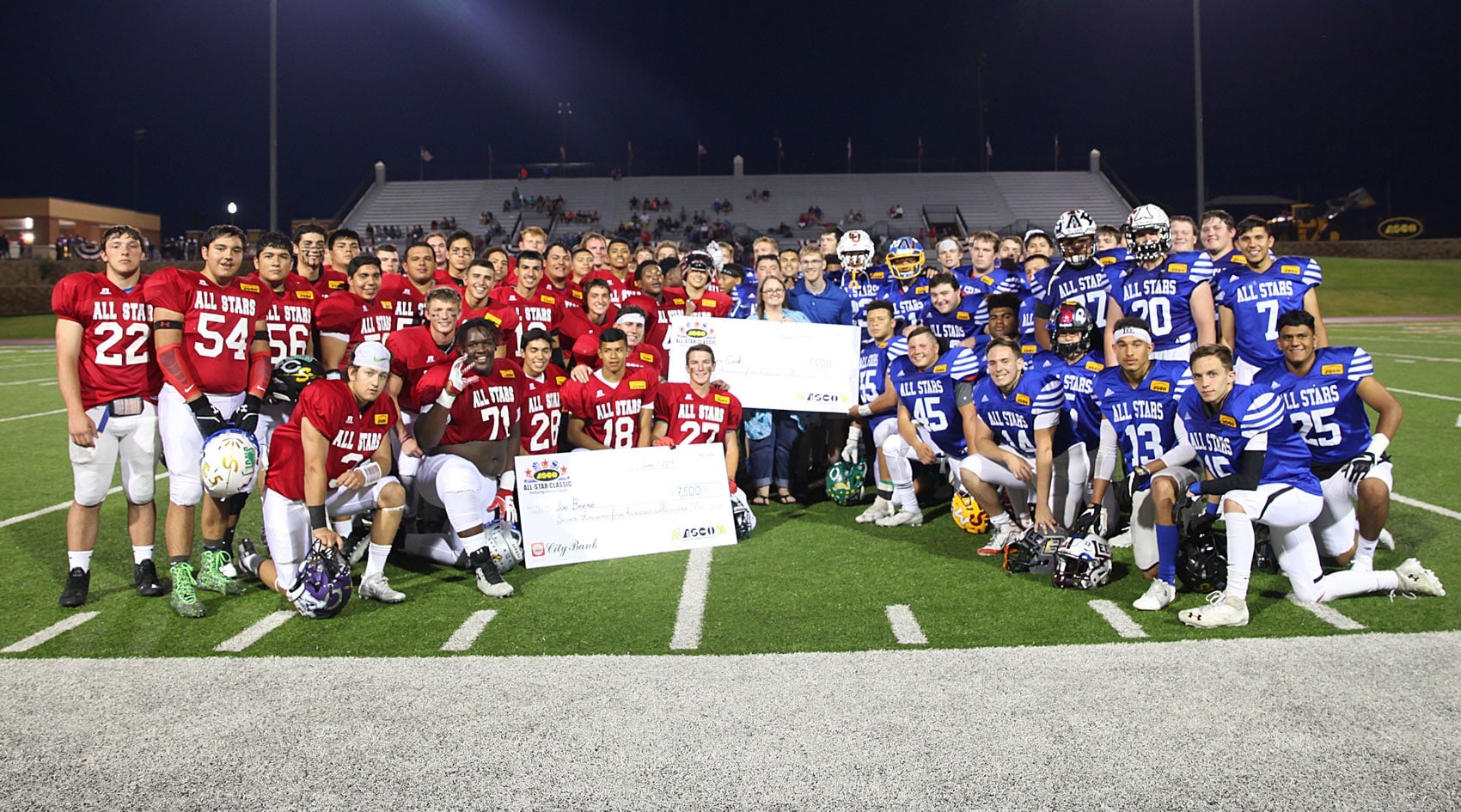 The Reagor-Dykes Auto Group presented scholarships to two high school student-athletes in conjunction with the 13th annual West Texas ASCO all-star competition.
The event, comprising high school athletes from across the area competing in football and boys and girls basketball games, takes place each June. The football game takes place at Lowrey Field, and the basketball contests take place at the Rip Griffin Center on the campus of Lubbock Christian University. The games feature some 140 athletes from Class 2A to 6A.
In addition to the games, a banquet is held recognizing each athlete for their achievements, and the RDAG presents two scholarships in the name of Sharon and Spike Dykes, the former longtime head football coach at Texas Tech. The company has handed out the scholarships since 2009.
This year's recipients were Blake Robbins from Lubbock High and Mark Adams from New Deal. Each received a $2,500 scholarship.
Caprock's Zach Encinias led the Blue team to a 38-15 victory over the Red team in the football game.
"What this has grown into is very special. It has turned into a West Texas classic," said RDAG co-owner Rick Dykes. "This is a great event, and we are very proud to be a part of this."
The banquet was held June 2 at Lubbock High School. Football athletes were presented with their all-star watches and plaques during the banquet. Basketball players received their plaques at the banquet and watches following their games.
The all-star football game was founded in 2005 by well-known area high school coaches Johnny Taylor and James Morton. Proceeds from the event go to assist athletes who have suffered severe injuries while playing football. Over the past 12 years, the organization has been able to present injured players Joe Beene from Odessa Permian and Tanner Cook from Idalou with more than $245,000.