4th on Broadway festivities led by one of city's biggest advocate families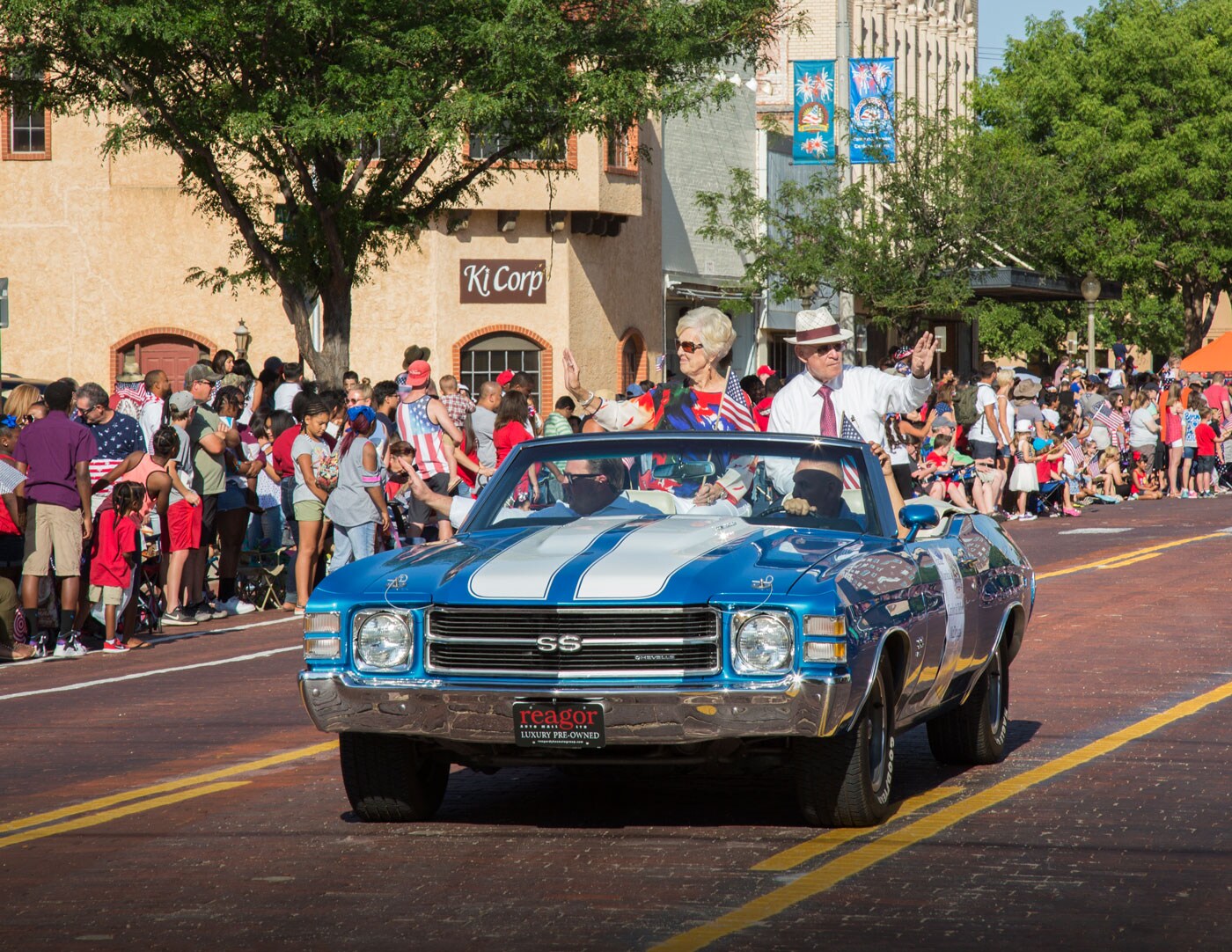 The 4th on Broadway is a treasured tradition for families on the South Plains for 27 years.
Celebrations took place at Mackenzie Park for the 4th on Broadway Parade with hopes to grow the event bigger than ever before.
The parade and festival remain the largest free festival in Texas but with the change, the demand for volunteers has doubled.
Many community leaders, schools, businesses, and civic organizations took the opportunity to show their patriotism by taking part in the parade.
Kids enjoyed the floats, cars and especially the candy, which was being distributed by event participants. The parade was a great venue to showcase some of the Reagor Dykes Auto Group and show community support by putting some of our crowd favorites on display.
The kids were so excited to get a glimpse of the company's Lamborghini as it made its way down the parade route. Kids were running out into the street to pose with the car and take photographs almost every time it came to a stop. Also on display was the RDAG H1 Hummer, which always gets a warm welcome due to its patriotic message. It was the brainstorm of owner Bart Reagor to honor his grandfathers, who are both veterans, as well as all military personnel. It is certainly a favorite among our veterans.
The Grand Marshals for 2017 were Carolyn and Delbert McDougal, who both have been huge contributors to the development and restoration of some of the city's oldest neighborhoods.
The RDAG is thankful and extends a huge congratulations to all of those involved in keeping our 4th on Broadway tradition alive.
The RDAG joined in another big way in 2017 as the sponsor of a fireworks extravaganza that although was rained out on the actual 4th of July was rescheduled for the 16th and after a short storm in the afternoon the second go round recovered to entertain a record setting belated celebration of our country's birthday. "It was an incredible night as the people of our city gathered in mass to enjoy our freedom and celebrate what our country is all about. "We are never defeated, We always find a way and we will have our fireworks extravaganza" said Reagor, as he began a countdown with the crowd to the start of the show. RDAG Co-owner, Rick Dykes said it was a perfect celebration and the fireworks show was absolutely incredible. "Our freedom can be celebrated on any day, we are thankful for the many who have given all for us to have it. That is worth a celebrating all the time," he said.

By RDAG Report
For Let's Roll Magazine