RDAG recognized for its support of veterans' causes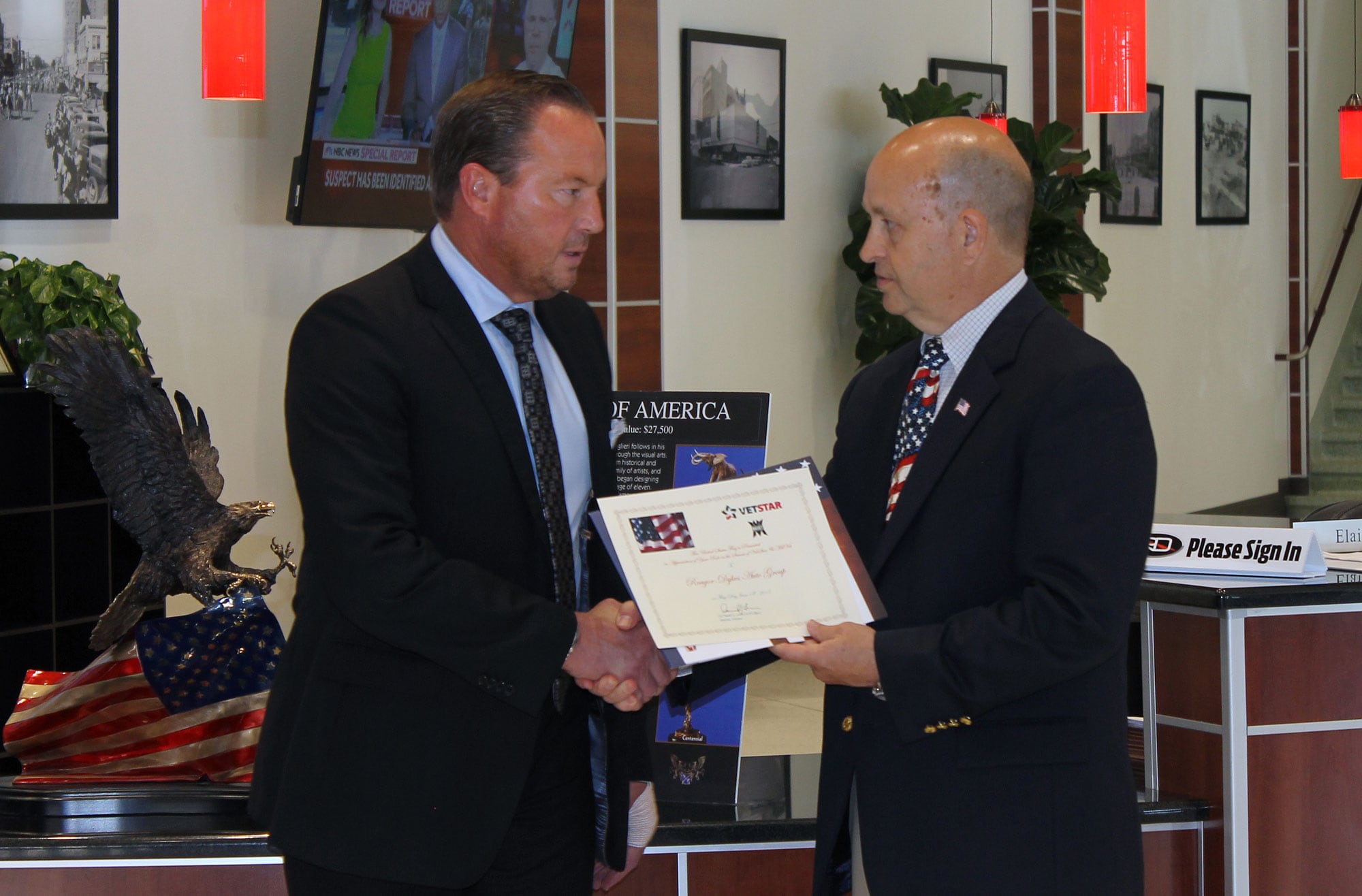 The Reagor Dykes Auto Group was one of several Lubbock businesses to receive a flag from veterans aid group VetStar as the country commemorated Flag Day on June 14.
As part of the presentation, veterans performed a flag-folding ceremony while explaining the meaning behind each fold of the flag. The flag was then presented to the RDAG as a token of appreciation for the company's commitment to ideals that represent America.
Dave Lewis, retired U.S. Air Force colonel with VetStar, said this is the first year for the event and that it gives the group an opportunity to recognize community supporters.
"It's exciting to be able to go out and just remind people that we are a great, patriotic community and that we do have over 20,000 veterans in the local area," Lewis said. "They're here. We're not wearing uniforms anymore."
Breedlove Foods, Hospice of Lubbock, KRFE radio and the Texas Tech University School of Law also received flags.
"The flag means a lot. It means a lot that VetStar thought of us," said Reagor, whose grandfathers each served in the military. "We're proud to support veterans any way we can. We're thankful for the veterans, we're thankful for these young men and women who are out there right now trying to make sure we're safe."

By AJ Media