Building's displays bring back memories of downtown's bright legacy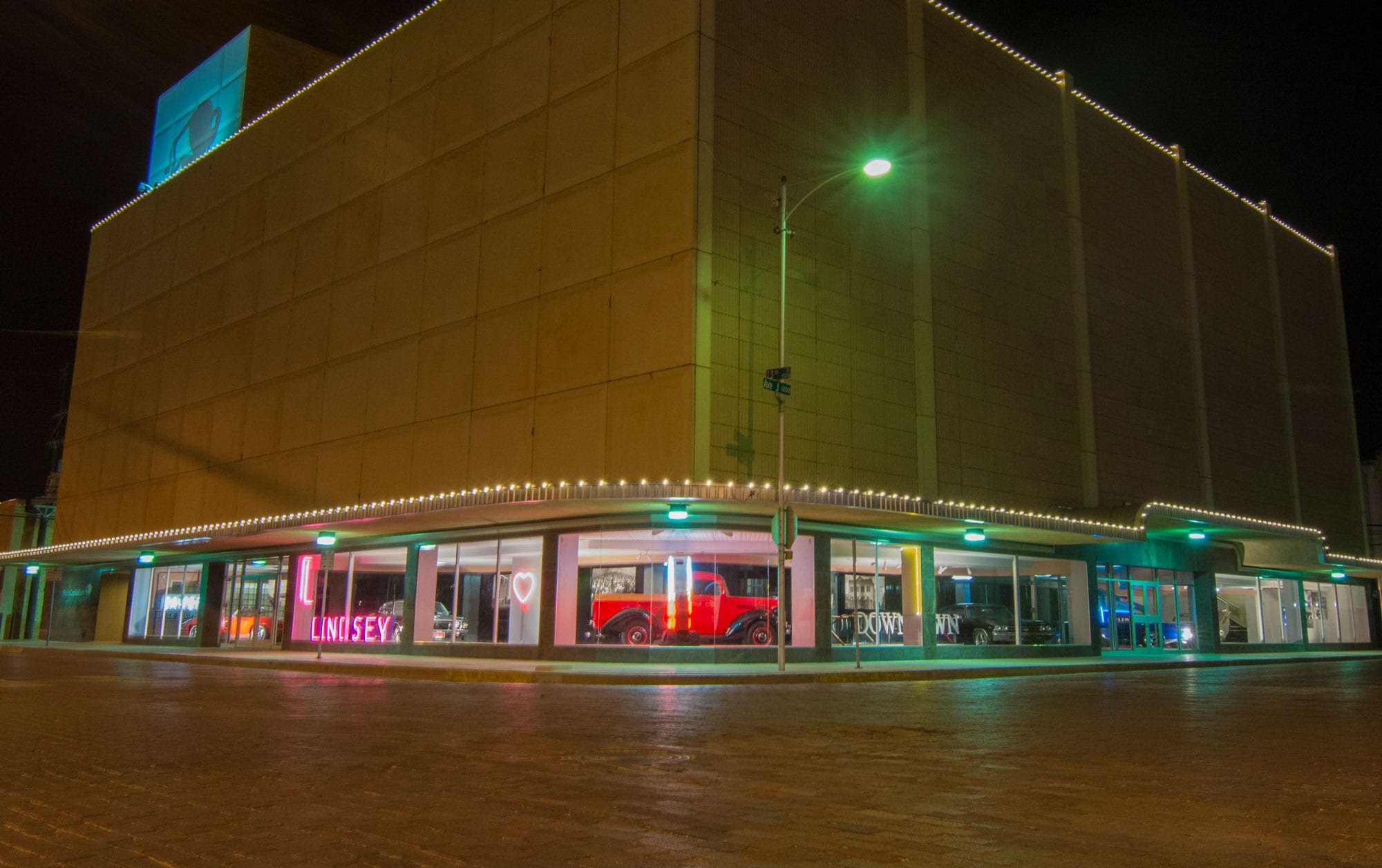 Driving down Avenue J may remind longtime Lubbockites of days past.
In the windows of the old Hemphill-Wells building, located on the northwest corner of 13th Street and Avenue J, are neon signs of Lubbock businesses, most of them now long gone. The signs are part of a display arranged by Reagor Dykes Auto Group, who along with McDougal Companies will remodel the former department store later this year.
The display also features old pictures of downtown Lubbock from the Southwest Collection at Texas Tech and vintage cars like those that rode down the brick roads in the past. Among the signs featured is the Lindsey Theater, the Cotton Club and Baker Bros. Office Equipment. A handful of classic cars complete the display.
Bart Reagor, co-owner of RDAG, said the response to the Christmas displays featured in the windows last year inspired the current exhibit. The RDAG team worked with Larry Simmons and Tony Greer of the Tornado Gallery to put the scene together.
Simmons said interest in neon art is cyclical. He said many do not see the value of maintaining it due to cost, but neon offers different qualities that cannot be replaced.
"There's a resurgence as a classic material now; people are really trying to save their neon heritage," Simmons said. "It comes and goes, but as an art medium, it's always cool."
Reagor said the signs are a way to blend the old downtown with the new. In the building's remodel, he said he hopes to maintain some of the old-time features of the Hemphill-Wells building while bringing in modern touches, much like what the group did with the Myrick-Green and Cobb buildings.
"I think that's a style that fits really good with the downtown development," Reagor said.
The display will be up for the foreseeable future, Reagor said.