Cactus & Crude Ride raises funds, awareness for MS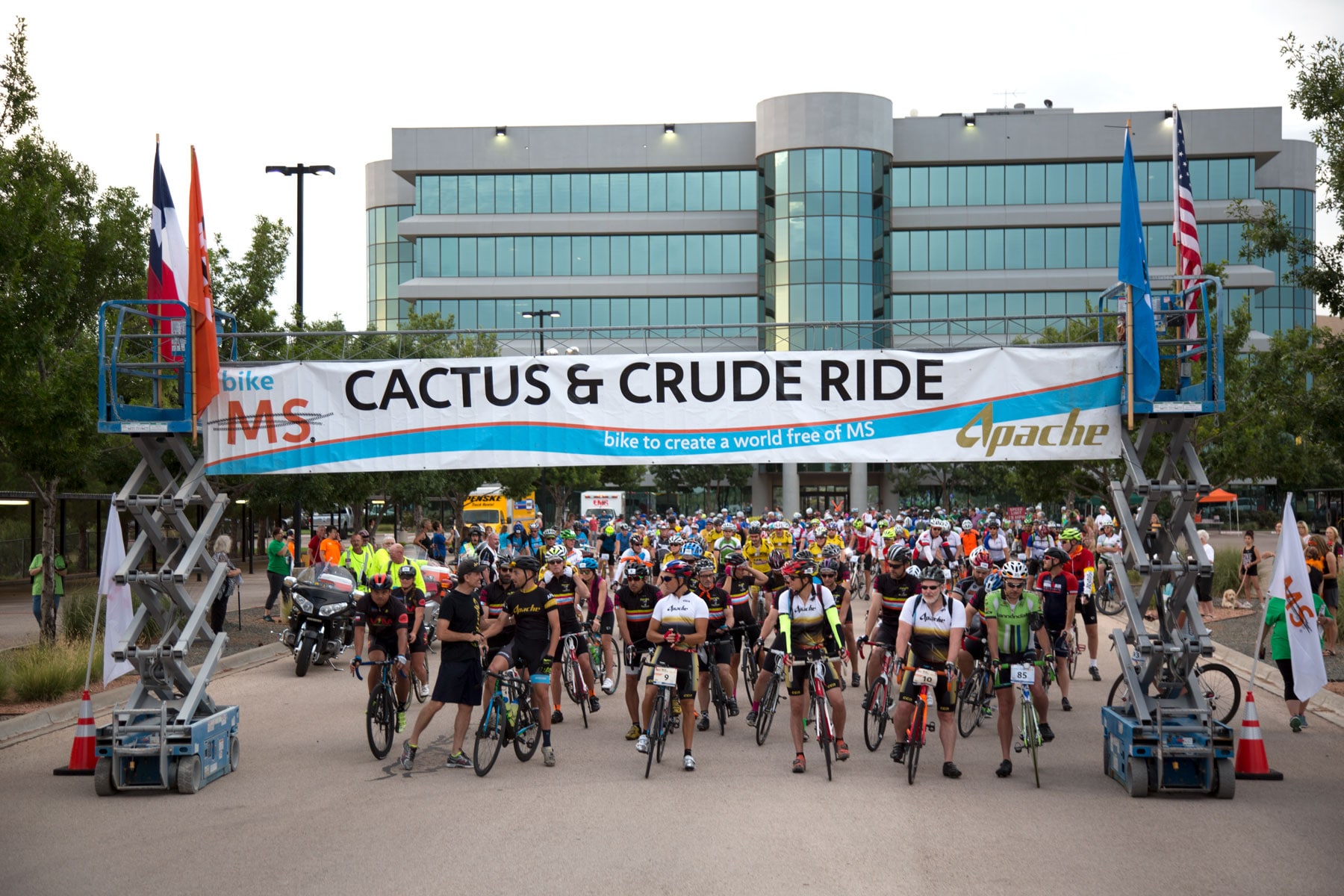 At the Reagor Dykes Auto Group, we enjoy our opportunities to get involved, give back to communities and make a difference. On July 15th and 16th we joined forces with the National MS Society in Midland to sponsor the annual two-day cycling event of Bike MS: Cactus and Crude Ride that raises funds and awareness for the disease.
There were 200 plus volunteers and 260 riders participating in the ride in Midland, several of whom are fighting battles with MS. Last year, event manager and route coordinator for the National MS Society of Midland, Lyndee Groce, changed the bike route with hopes to expand opportunities with corporations, donors, riders and fundraisers by having the finish line in Lubbock for the second year.
"The more money that we're able to raise and the more people that we are able to make aware of what MS is and how it affects individuals with MS, the better. That gets us one more day closer to finding a cure to this nasty disease called multiple sclerosis," she said.
JoAnn Davidson, General Manager of Reagor Dykes Auto Mall of Midland, got things started by thanking supporters and riders for their efforts in raising money for MS. "On behalf of the 600 plus employees for Reagor Dykes Auto Group, we will be on this ride with you from start to finish. We're in Midland, Lamesa and Lubbock and we're thankful and very proud to be a part of this event and we hope everyone does well, raises lots of money. Let's Roll."
As the car sponsor for the races, the RDAG provided the transportation for emergency personnel, event staff, riders and supplies before and during the race.
"Sponsors are the reason the race is possible every year and having the support from Reagor Dykes Auto Group saves us money on having to get rental cars," Groce said. "We save that money and that money goes directly to research, scholarships for individuals who are personally connected to MS or need financial assistance. It's so amazing to see that because of the Reagor Dykes Auto Group we are able to give back."
Multiple sclerosis is an unpredictable, often disabling, disease of the central nervous system that interrupts the flow of information within the brain, and between the brain and body. The progress, severity and specific symptoms of MS in any one person cannot yet be predicted, but advances in research and treatment are moving us closer to a world free of MS.
MS stops people from moving. National MS Society exists to make sure it doesn't. The society addresses the challenges of each person affected by MS by funding research, driving change through advocacy, facilitating professional education, collaborating with MS organizations around the world, and providing programs and services designed to help people with MS and their families move forward with their lives.
The society helps support research projects around the world and helps provide programs and services to more than 1 million individuals affected by multiple sclerosis. National MS Society serves more than 68,000 Texans affected by multiple sclerosis, including more than 22,000 diagnosed with the disease.
"I have so many amazing relationships with people that I've met through working with Bike MS and I would give my own life for them. It is truly very honoring that I get to be a part of this, planning an event like this and seeing at the end of the day just how happy everybody is, it is very rewarding," Groce said.
The RDAG is thankful to help an organization that gives back and extends a huge thank you to all of those who partook in the Bike MS events.