American Cancer Society's annual event raises awareness and support in fight to stop disease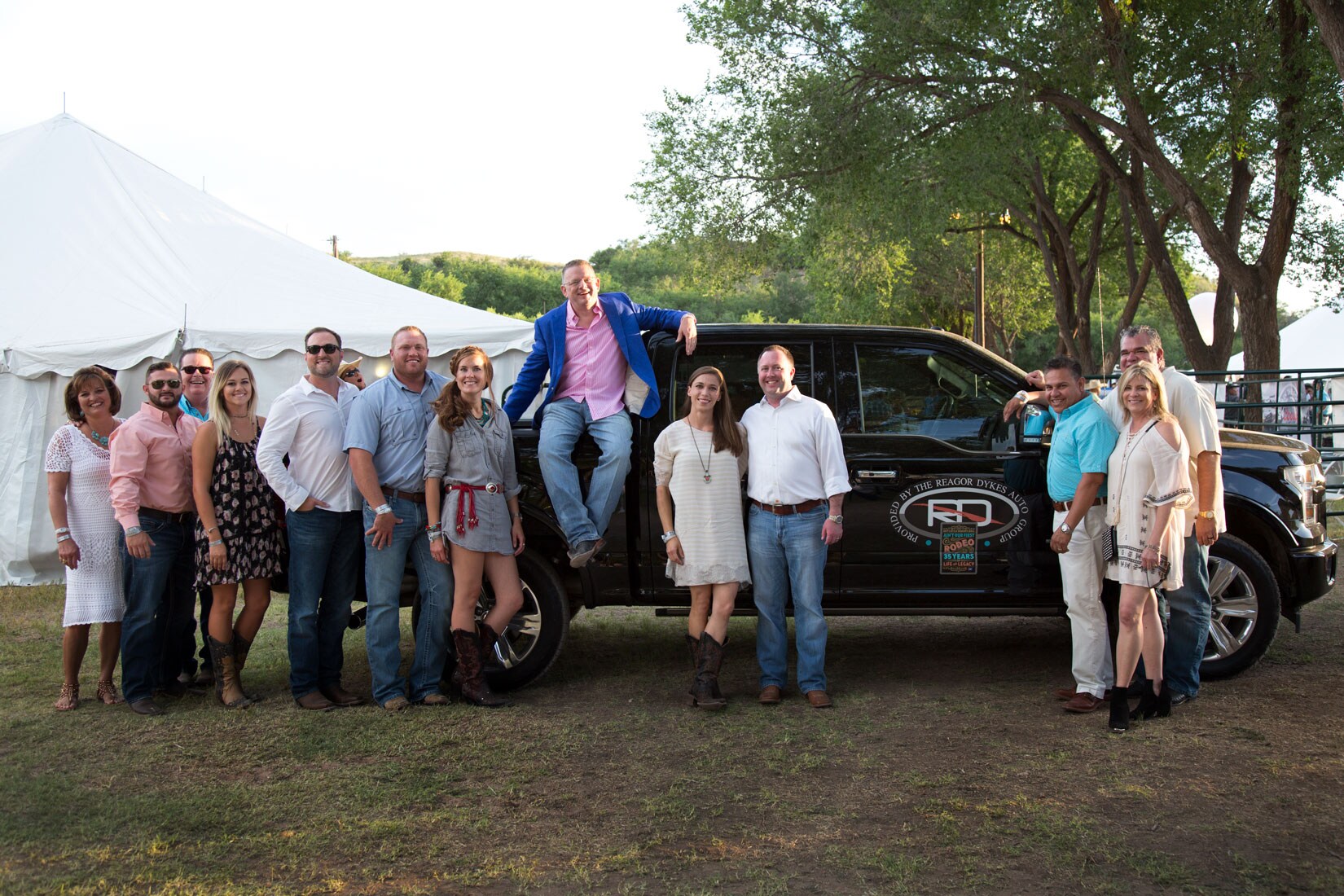 At the Reagor Dykes Auto Group we believe that as a prosperous Lubbock business it is our number one priority to make our community better.
"Helping our neighbor is our responsibility. We know and come in contact with folks daily who are affected or have a family member in a battle with a form of cancer," RDAG owner Bart Reagor said.
For more than three decades, the American Cancer Society's Lubbock Cattle Baron's Ball has raised money for cancer research and services for cancer patients. This year's "Ain't Our First Rodeo" event marks the 35th Cattle Baron's Ball, and 2017 Cattle Baron's Ball Chairman, Kendall Howard asked us to again get involved with this year's event to help the American Cancer Society's fundraising efforts.
"The Cattle Baron's Ball is always a wonderful time with good friends, good food and good fun, all for a great cause. This year we hope to raise more than $500,000 to benefit pediatric cancer research," Howard said. "Cancer impacts every one of us in some way and we hope to someday have a ball to celebrate finding the cure for cancer."
RDAG donated the use of a 2017 Ford F150 Platinum truck to one winner for three years free of charge for the fourth year in a row. The raffle helps raise money for the American Cancer Society and chance drawing tickets were sold for $50 each. Whitney and Lance Huddleston of Lubbock were the 2017 winners of the drawing.
"I am proud and happy that we, the Reagor Dykes Auto Group, are in position to help with the American Cancer Society though the Cattle Baron's Ball. I am happy to say that one lucky winner is driving one of our fully loaded 2017 F150 Platinum trucks for the next three years," Reagor said.
"Reagor Dykes Auto Group is a tremendous community partner for the Lubbock area, and we are thrilled to have their support again this year for the American Cancer Society," Howard said. "The Cattle Baron's Ball event would not be possible without generous donations from community leaders like Bart Reagor, Rick Dykes and the Reagor Dykes Auto Group."
The annual event was held at the V8 Ranch on July 22 and featured the music of Emerald City and Restless Heart.

By RDAG Report