Bombshells, Firecrackers face off to raise funds for Alzheimer's research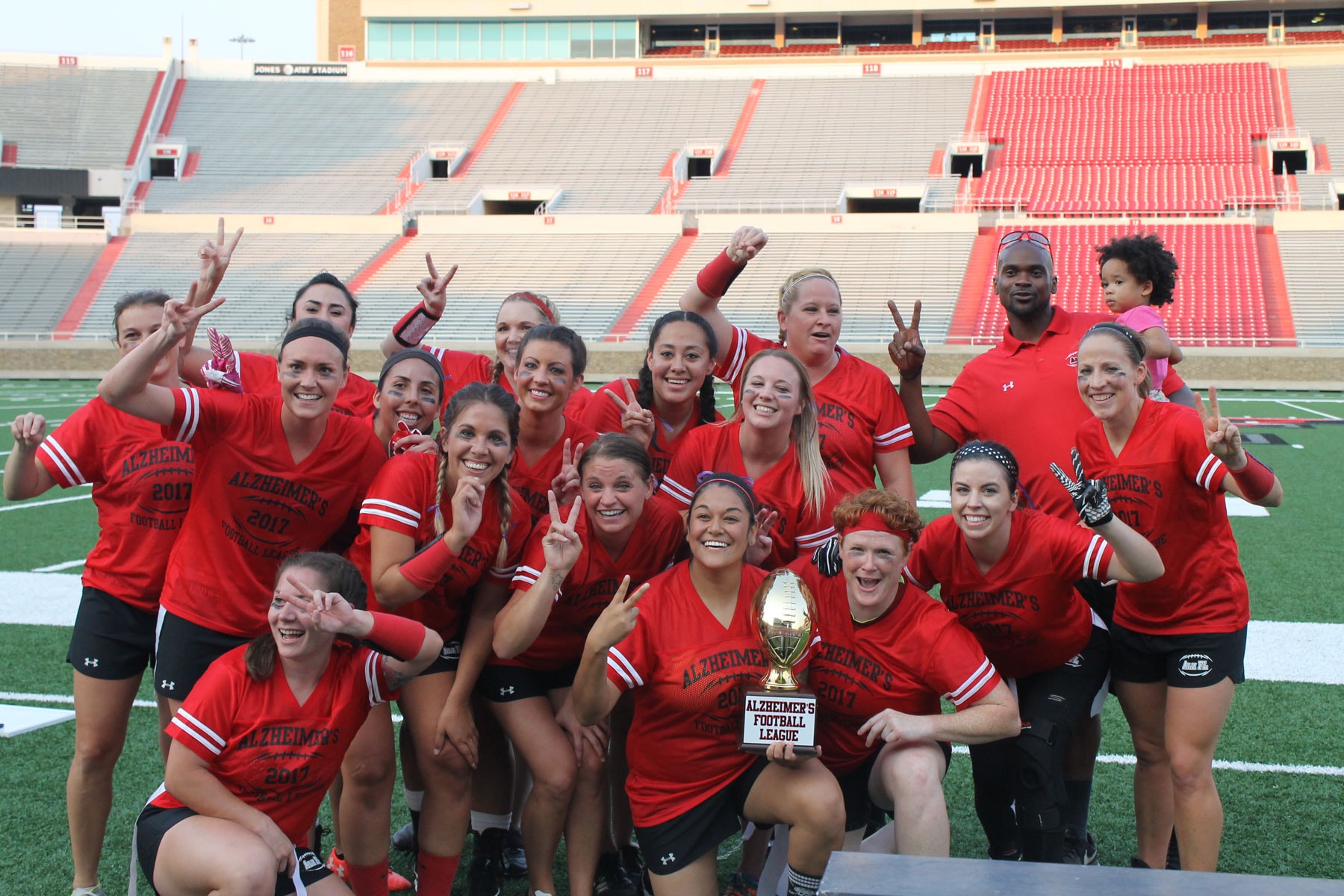 The second annual Alzheimer's Football League game was played in late June as women from across West Texas gathered at Jones AT&T Stadium to raise money for an important local cause.
The event started a year ago as a result of the Spike & Sharon Dykes Endowment in honor of Sharon, who passed away in 2010 following a battle with Alzheimer's.
"I had a chance recently to learn about some of the research that is taking place at the Texas Tech Health Sciences Center," said Rick Dykes, co-owner of the Reagor Dykes Auto Group. "Dr. (Tedd) Mitchell (TTUHSC president) is very excited about the physicians now doing this research and some of the early results they've seen. As crazy as it sounds, a cure for this disease just might come from Lubbock, Texas."
The premise behind the league is to raise money for Alzheimer's research and awareness while keeping 100 percent of the money raised local. Money goes toward local projects, community awareness and the TTUHSC.
"We just wanted to keep it local because that allows us to control every penny raised," Dykes said. "There isn't one penny that doesn't go to Alzheimer's research. Every penny goes to the Health Sciences Center where it is used to fund research."
There are 30 players on each team and every player is asked to raise $500, the equivalent of selling 20 tickets. In addition to raising money off the field, each player must attend practices beginning in early April as the women dedicate numerous hours to learning plays.
"There are 25 mandatory practices that last two hours each, and they have conditioning drills once a week in addition to practice," Dykes said. "They take it very seriously. It is a big commitment to do this, and that's on top of the fundraising. It shows how much they care about the game and the cause."
This year's game, the Bombshells vs. the Firecrackers, was held June 24. The organization also hold a golf tournament each year, raising money by auctioning off team members to serve as caddies for the event.

By Doug Hensley
For Lets Roll Magazine