Reagor recognized for unwavering advocacy, commitment to Lubbock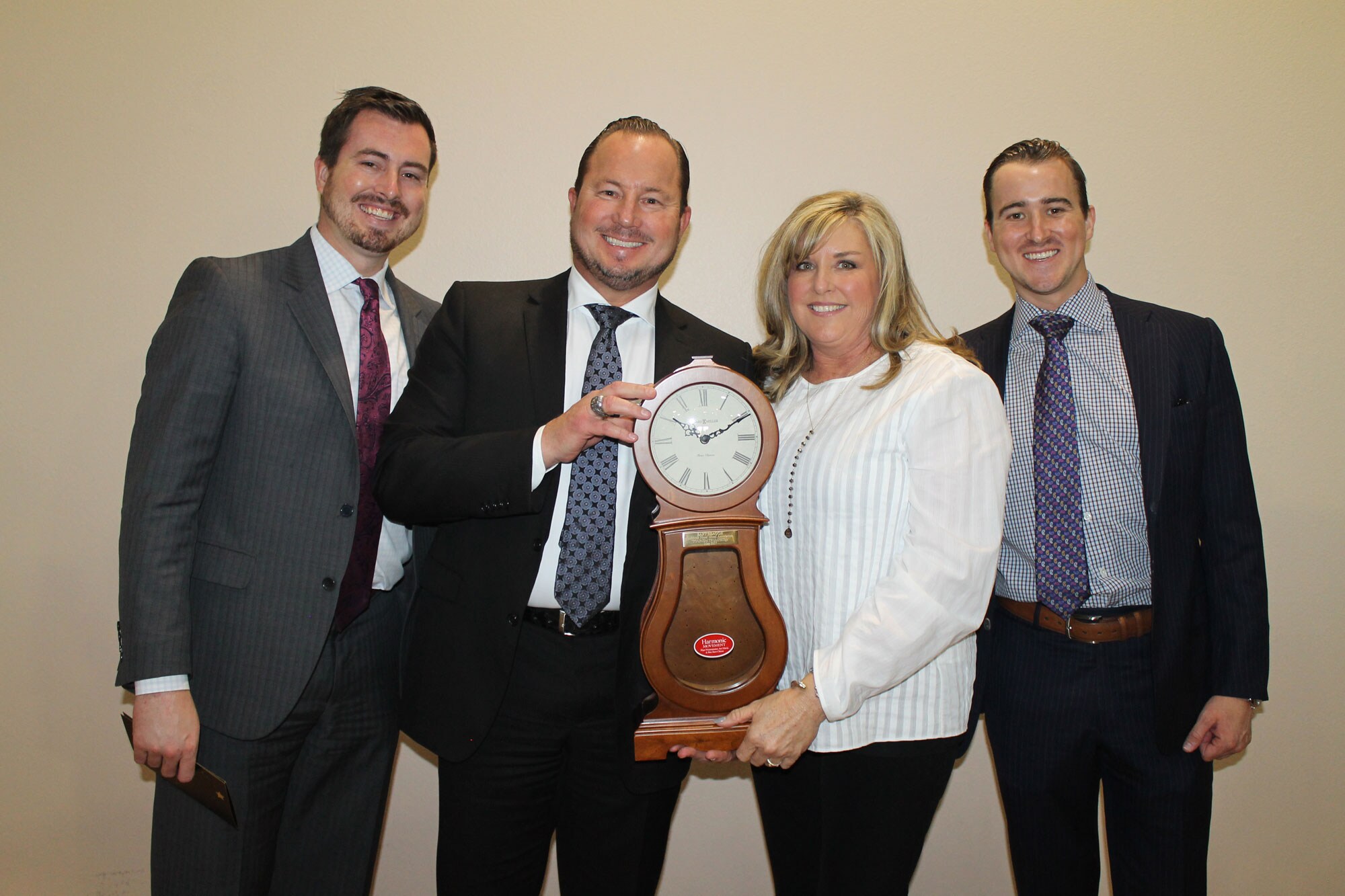 Bart Reagor, founder and CEO of the Reagor Dykes Auto Group, was presented with the annual Tourism Trumpeter Award in recognition of his advocacy for Lubbock as a tourist destination.
Reagor said he believes the Lubbock Hotel Motel Association recognizes that he and Reagor Dykes Auto Group are working to make Lubbock a better place which is more appealing for both visitors and potential students and residents.
"I'm a big believer in Lubbock. The first time I ever came to Lubbock was when I was 18 years old, to be an invited walk-on football player at Texas Tech," Reagor said. "I fell in love with the people, and I fell in love with the climate. I know people talk about wind, but honestly, we have some wind here, but I would take the wind that we have versus the humidity in Dallas any day."
The award is presented each year by the association in partnership with Visit Lubbock. The annual event celebrated National Travel and Tourism Week and was held at the Llano Estacado winery.
Rob Meyer, president of the association, said the award is given to someone who has passion for his or her own work and whose work includes promoting Lubbock as a great place to live and work.
Meyer, owner of Arbor Hotels, said, "Not only is Bart a skilled businessman, but he also positively gives back to his community and helps make Lubbock a better place."
The Reagor Dykes Auto Group has begun marketing Lubbock through billboards and through television advertisements that he said he hopes change the way visitors look at Lubbock, as well as how its own people look at the city.
"When people visit here, they can't help but notice, 'Oh, they're the friendliest city in America,' which we have the copyright on, and we have the television commercials that, they talk about all of the positive things in Lubbock," Reagor said.
But he wants Lubbock residents to realize that it's a great place, too. Don't assume a secondary position to Dallas, Houston or Austin. Lubbock offers some of the greatest opportunities for people who want to be involved in real estate development right now, he said.
"We have a lot of good things to offer, too. We're submitting before the battle even goes on," Reagor said. "We need to compete to make our city the best city in America, not just the friendliest city, but the best city in America. The only way we can do that is by offering all of these amenities that you can get in most cities. So that's why we're working on developing downtown. And that's not just us: There's a lot of other people that feel the same way."