RDAG throws support behind Operation Hope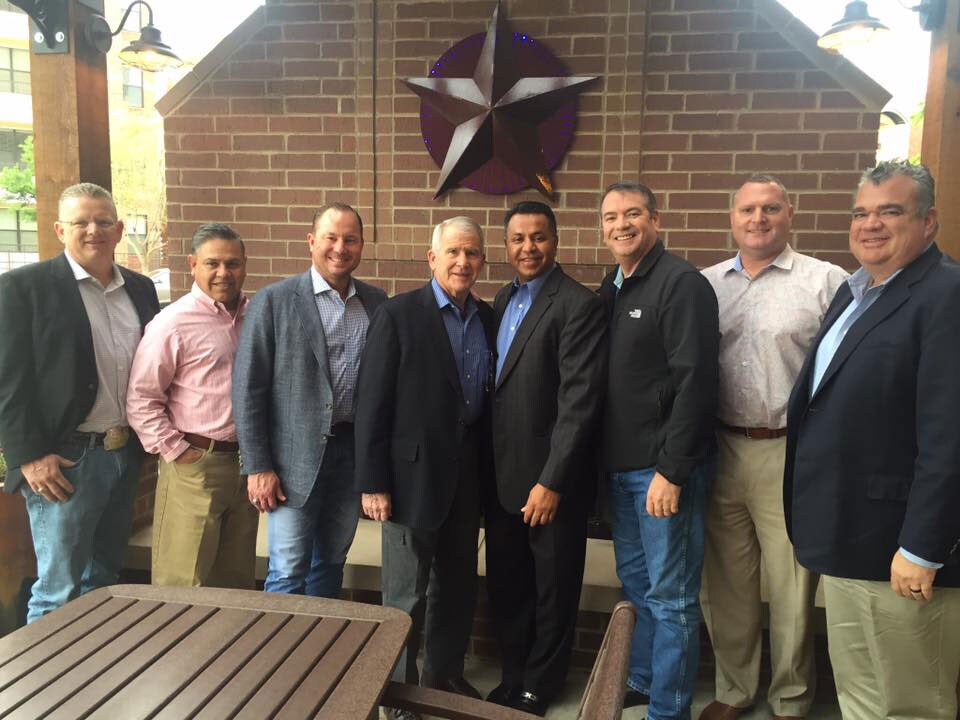 The Reagor Dykes Auto Group was well repre
sented at the 11th annual Operation Hope fundraising banquet that was held March 25 at the Lubbock Memorial Civic Center.
Lt. Col. Oliver North was the keynote speaker for the event. North served in the administration of Ronald Reagan and has gone on to write several books while also serving as a military commentary for the FOX News Network.
North shared stories about his time in the military and his involvement in politics. The annual event is a primary fundraiser, along with a live auction, for the Lubbock-based organization.
Operation HOPE was founded in 1999 when surgeon Dr. John Thomas brought a Bolivian boy to the U.S. for surgery, but upon arrival doctors decided he would not survive the operation. The boy's wish was to go to Disney World and see Mickey Mouse, and Dr. Thomas wanted to grant this wish, providing the impetus for the founding of Operation HOPE.
Operation HOPE is currently involved with medical and other supportive missions to foreign countries with mission trips being taken three to four times a year. On these trips, teams of physicians, professionals and volunteers travel around the world, providing hands-on assistance to orphanages and the underserved. The organization also provides food and education to 1,500 children living in several children's homes and is involved in SnakPack4kids, a West Texas organization that provides food for impoverished children on weekends during the school year.
By Doug Hensley
Lets Roll Magazine