Company once again throws its support behind cause set aside for young entrepreneurs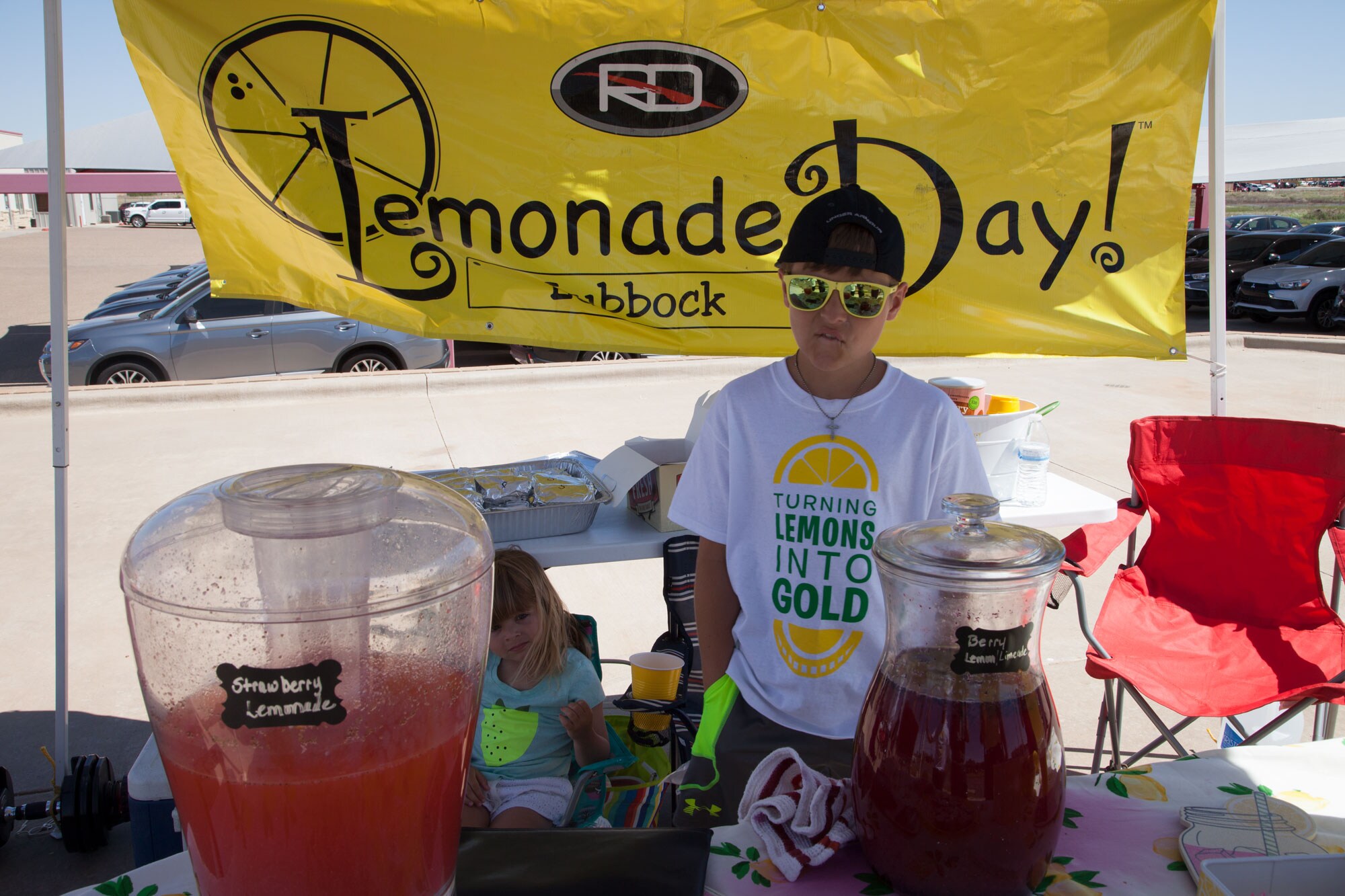 For the sixth consecutive year, the Reagor Dykes Auto Group was one of the lead sponsors for the annual tradition known as Lemonade Day, which took place May 6 in Lubbock.
Lemonade Day has become a fixture in Lubbock with hundreds of young entrepreneurs learning about business: how to make money, how to save money and how to invest money in worthy causes. Entrepreneurship is a theme that resonates with company founder and CEO Bart Reagor, who started his first business as an elementary school student in Richardson, Texas.
Reagor would buy candy and bring it to the school each day. He would sell so much, have a piece of it himself and then reinvest his money in additional candy for the next day. Eventually, he was bringing an entire pillowcase full of candy to school with most of the students lined up as customers.
It is that spirit of entrepreneurship that courses through the Reagor Dykes Auto Group and is the lifeblood of Lemonade Day as young people line up investors and learn how to operate their business before the big sales day. A lot of work and thought is put into creating lemonade stands, which pop up across the city.
"This is a community initiative, and we're proud to be involved in Lemonade Day," said Joe Landin, marketing director for the Reagor Dykes Auto Group. "Serving as mentors to young people learning about the business world and working with customers is an investment in the future of our community."
Lemonade Day began in Lubbock in 2012, when local business leader Charlie Hamilton, his wife, Kate, and their two sons, Carson and Conrad, brought the concept to the city. An entrepreneur himself, Charlie had started his business career with a fireworks stand at age 12. In the years since, he has mentored numerous entrepreneurs, and his family donated the first seed money to launch Lemonade Day in Lubbock.
The RDAG has served as a sponsor of the event since its inception, providing locations at its dealerships and investing in young people and their businesses.
Lemonade Day in Lubbock has been immensely popular since its inception with more than1,000 participants setting up hundreds of stands across Lubbock County. Business results and experiences can be shared with other kids participating in the event on the lemonadeday.org website.
By Doug Hensley
For Let's Roll Magazine