Lubbock High's Johnson combines academic, athletic excellence into success in athletics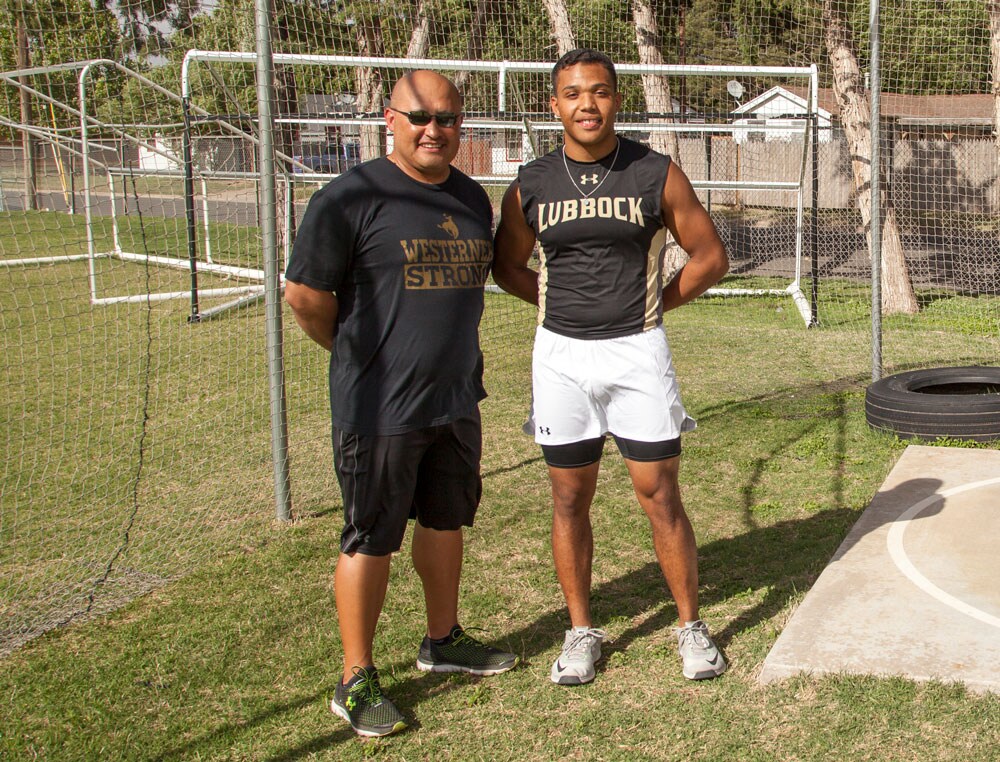 Tyree Johnson is one of those high school student-athletes who does it all, and who does it all at a very high level of achievement.
He was a standout on the Westerner football team and has been enjoying a strong track season throwing the discus and the shot. He is also an officer in the Skills USA program and just competed at the state level. And, oh yeah, he is a dancer with Ballet Folklorico.
"Tyree is a hard worker," said Westerner boys track coach Adam Rosales. "He is also a very humble young man, and he is very caring of others. He is a special young man, and one of the things that makes him special is he's the same kid no matter what."
The multi-talented Johnson was recently recognized at the National Football Foundation banquet, receiving an $8,000 scholarship from the Reagor Dykes Auto Group. He plans to attend Texas Tech.
"The scholarship really means a lot," he said. "It's going to be a really big help for our family. I have two other siblings who are already in college and another one after me, so it's going to be a huge help. I have tried to really put more emphasis on the academic side than athletics, and there's no doubt receiving this scholarship really helps a lot."
Johnson has an outstanding grade-point average and ranks in the top 13 percent of the senior class at Lubbock High.
"He is a young man who always puts others before himself," Rosales said. "In today's world, that's a little bit uncommon. He is all about the team, even in track, which is an individual sport in many ways, he's out there cheering on the other guys because he wants to see everyone do their best."
Last fall, Johnson was a second-team all-state defensive end for the Westerners. In the spring he focused on the discus and shot and had earned a chance to compete in the Region 1-5A meet.
"I really enjoy competing in both events," he said. "It's really calming because I like to throw, and I like all the technique involved. It's been really fun. I have been working really hard."
Johnson has had an outstanding discus season. He set a Lubbock High record earlier this year with a throw of 152-feet, 1-inch, and then he broke his own record with a throw of 157-1 to win the district meet.
"He has been focused on the discus and shot this spring," Rosales said. "I am hoping to see him break the school record again at the regional meet."
At Texas Tech, Johnson plans to study multidisciplinary science. He wants to be a high school science/biology teacher.
"It just seems like the way society views the environment now there's not a lot of emphasis taking care of the planet," he said. "I want to teach young people about the importance of keeping the planet clean."
Rosales said he has really enjoyed watching Johnson compete as an athlete and grow as a young person this year.
"He's a great kid, and he's got great parents," he said. "They are involved in his live. They're at every meet, and they were at every game he ever played. When he's throwing, he can tell you almost immediately what was off technique-wise. He just feels it. He is absolutely one of a kind."
By Doug Hensley
FOR Let's Roll Magazine