RDAG all in raising money for women's health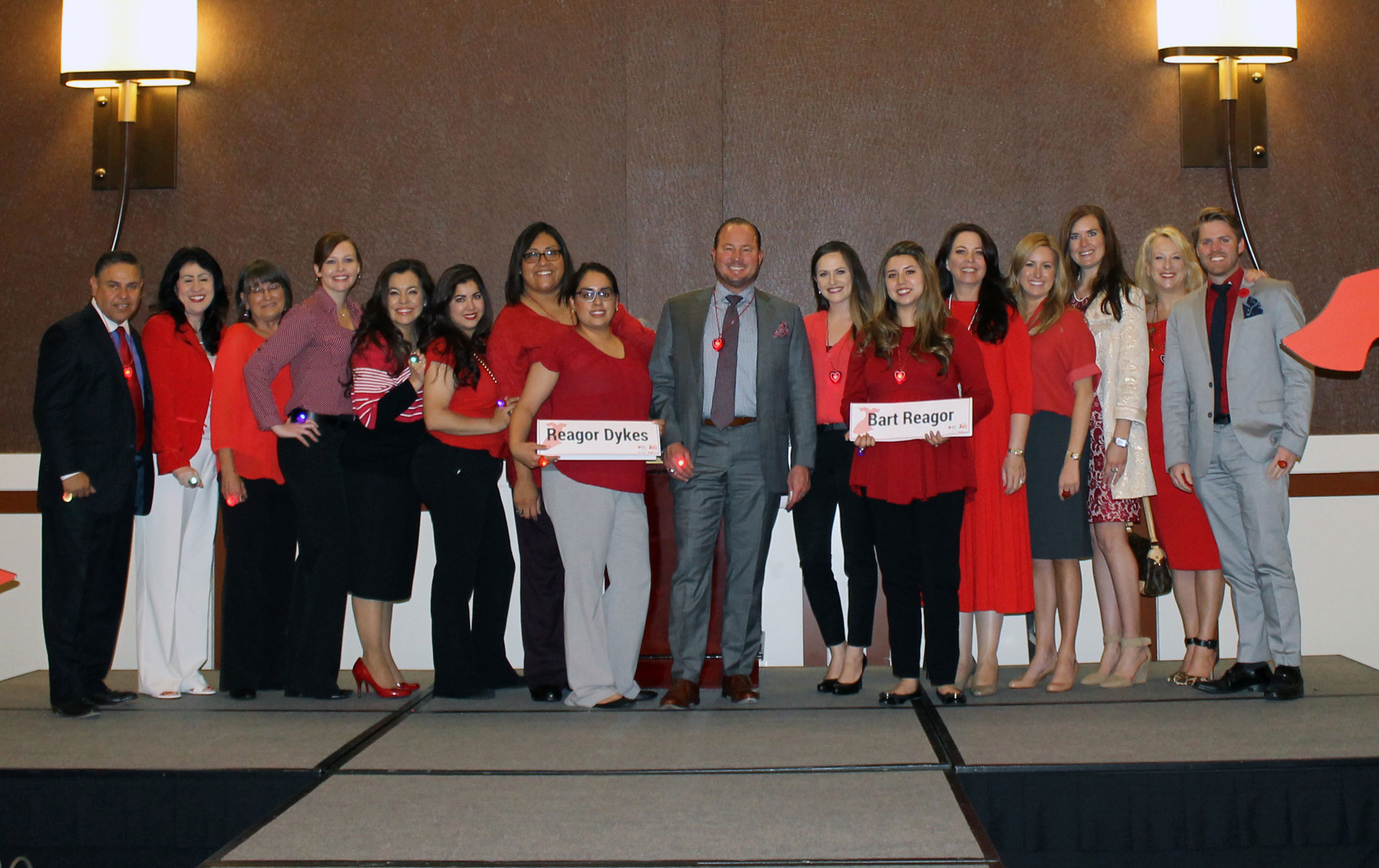 The Lubbock Go Red for Women event was held April 20 at the Overton Hotel and Conference Center, and Reagor Dykes Auto Group CEO Bart Reagor served as master of ceremonies.
"I really enjoyed being in charge of fundraising, and I know my mother would have liked it," Reagor said. "It really meant a lot to me. I lost my mother due to a stroke at a young age, so getting everyone in the room involved in the cause was very special."
According to American Heart Association, heart disease and stroke cause one in three deaths among women each year – more than all cancers combined. However, many cardiac events can be prevented through education and lifestyle changes. Go Red for Women encourages women and their families to take action and live a healthier life. Funds raised support education programs to increase women's awareness about their risk for heart disease and stroke as well as research to discover scientific knowledge about cardiovascular health.
Reagor helped raise funds for the organization by challenging the women in the room to contribute to the cause.
"I told them that if everyone gave something, I would give a lot, and if not, then I would give a little," Reagor said. "Everyone gave something, and I gave a lot. It was a real honor being involved in the important work of educating women about heart disease and other health-related issues."
By Doug Hensley
FOR Lets Roll Magazine