RDAG raises over $100,000 for a great cause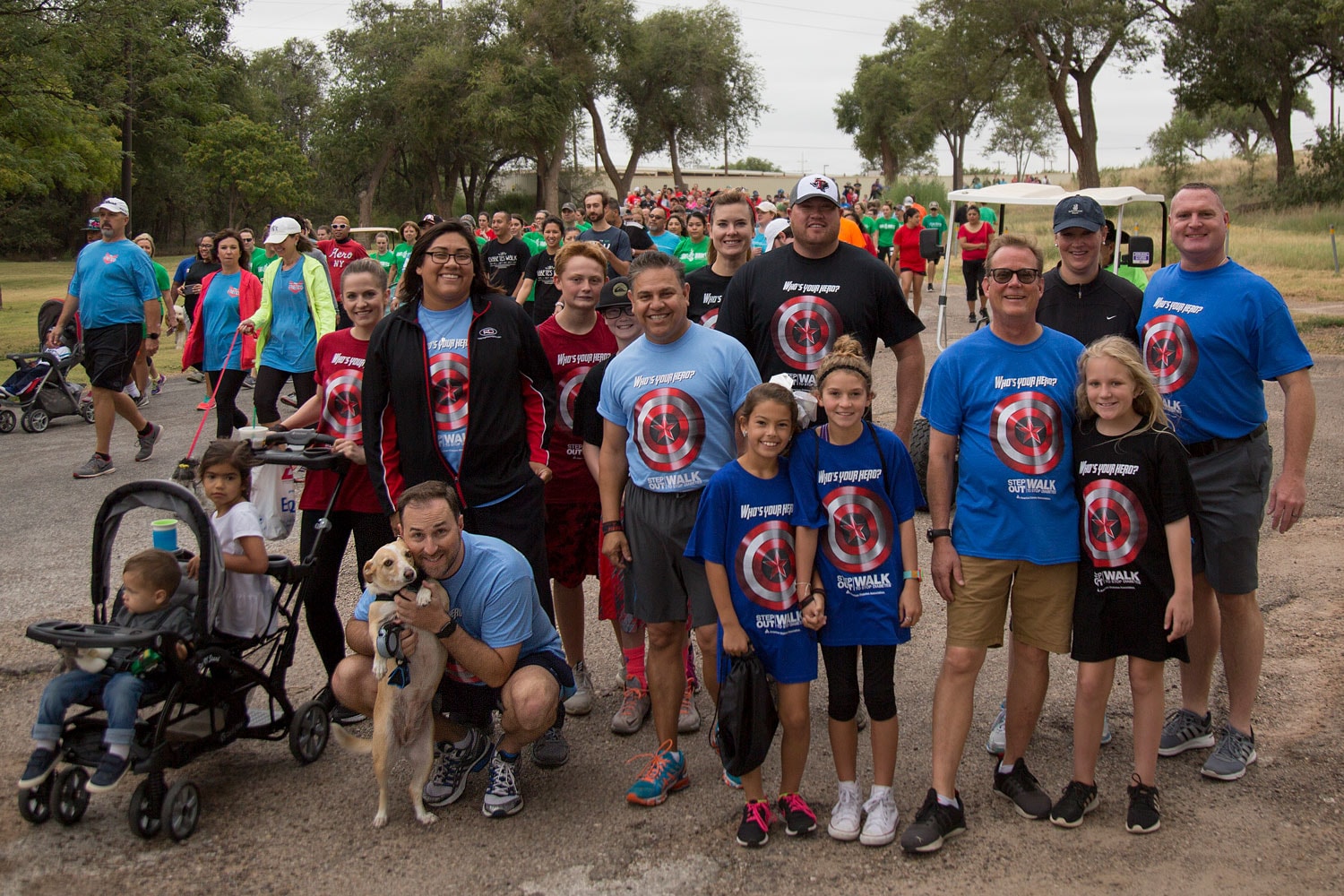 The Reagor Dykes Auto Group stepped out for the 4th year in a row at the American Diabetes Association's 23rd Step Out: Walk to Stop Diabetes. The event was held September 23rd in Lubbock's Mackenzie Park.
Over 1,500 walkers, volunteers, friends, and employees took part in the 5K walk. The RDAG has raised over $100,000 in support of the ADA's important, life-changing work.

"What an awesome event for a great cause," said Bart Reagor, founder and owner of the RDAG. "I am proud to have led the campaign for the fourth year in a row. I appreciate and I am proud of our Reagor Dykes team for their great support."

Reagor has served as the organization's Corporate Recruitment Chairman for the past four years, with a vision and passion for bringing others to the event.

"Our Step Out: Walk to Stop Diabetes has fantastic teams of walkers from businesses and families who commit their time and raise money to support those with diabetes," said Martha Atwood, executive director of the West Texas ADA.

"The Reagor Dykes Auto Group continues to be our top team. The impact of Bart and Reagor Dykes is unparalleled and so valuable to continuing our mission. Bart's passion, enthusiasm and motivation propel our teams to stretch and raise all they can for those with diabetes. He is one-of-a-kind and we are so very blessed to have him as our leader."

This year's campaign had a fun spin on fundraising after youth ambassador, Pierce Jackson, didn't want to just raise money. After he recorded a quick video in his bedroom and challenged a few people on Facebook, Dance Away Diabetes was born.

"I was diagnosed with Type 1 diabetes one year ago," Pierce said in his video challenge. "We're raising money for the Step Out Walk but I want to do something a little more. I want to start a movement. So, we created the Dance Away Diabetes Challenge."
Bart Reagor was first to accept Pierce's challenge, dancing to "Kung Fu Fighting". Following his lead, was head coach Kliff Kingsbury and the TTU football team, Lubbock Mayor Dan Pope, and other individuals, schools, and businesses spanning the nation and even all the way to Austria.

The annual event continues to grow each year, raising critical funds and showing support for all individuals living with diabetes. More than 33,000 people in Lubbock alone are living with diabetes and another 85,000 have pre-diabetes.
This year, the ADA of Lubbock also provided its first day camp, Camp NoHiLo, for children living with diabetes in West Texas. Campers engaged in team building activities intended to improve self-confidence and knowledge of diabetes in a safe environment that fostered independence, learning, and lifelong relationships.