Red Raider Meats puts on a show as some of nations top pit masters square up at 2017 event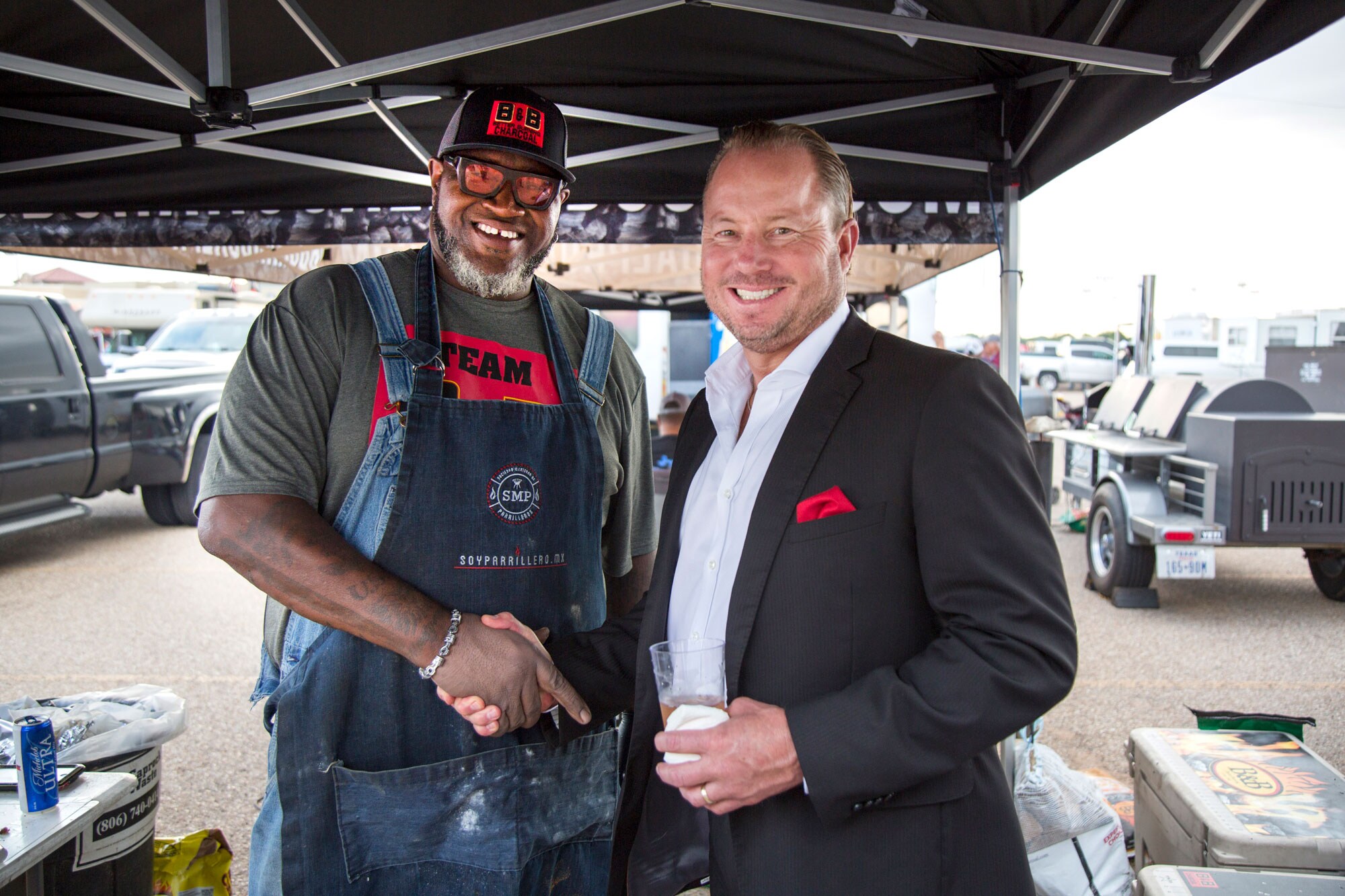 The annual Raider Red Meats BBQ and Ribeye championship was held Aug. 25-26 with Reagor Dykes Auto Group CEO Bart Reagor serving as one of the judges for the Royal Rumble Cookoff, held in conjunction with the competition.
The event provides cooks locally and nationwide with a chance to square off against each other on the campus of Texas Tech University.
In addition to Reagor, other judges were Texas Tech University System Chancellor Robert Duncan, State Sen. Charles Perry and others for the Royal Rumble Cookoff, which had a $1,000 purse up for grabs.
Offering some $15,000 in cash and prizes, the Kansas City Barbeque Society sanctioned event is the Texas State Championship. The Rumble featured four pit masters going head to head.
The Kanas City Barbeque Society is a nonprofit organization dedicated to promoting and enjoying barbecue. It is one of the world's largest organizations of barbecue and grilling enthusiasts with more than 20,000 members. The group sanctions more than 500 barbecue contests worldwide. From volunteering to actual event production, members offer assistance to civic and charitable organizations who organize events.