Zack Caudill embodies all that it means to be a New Deal Lion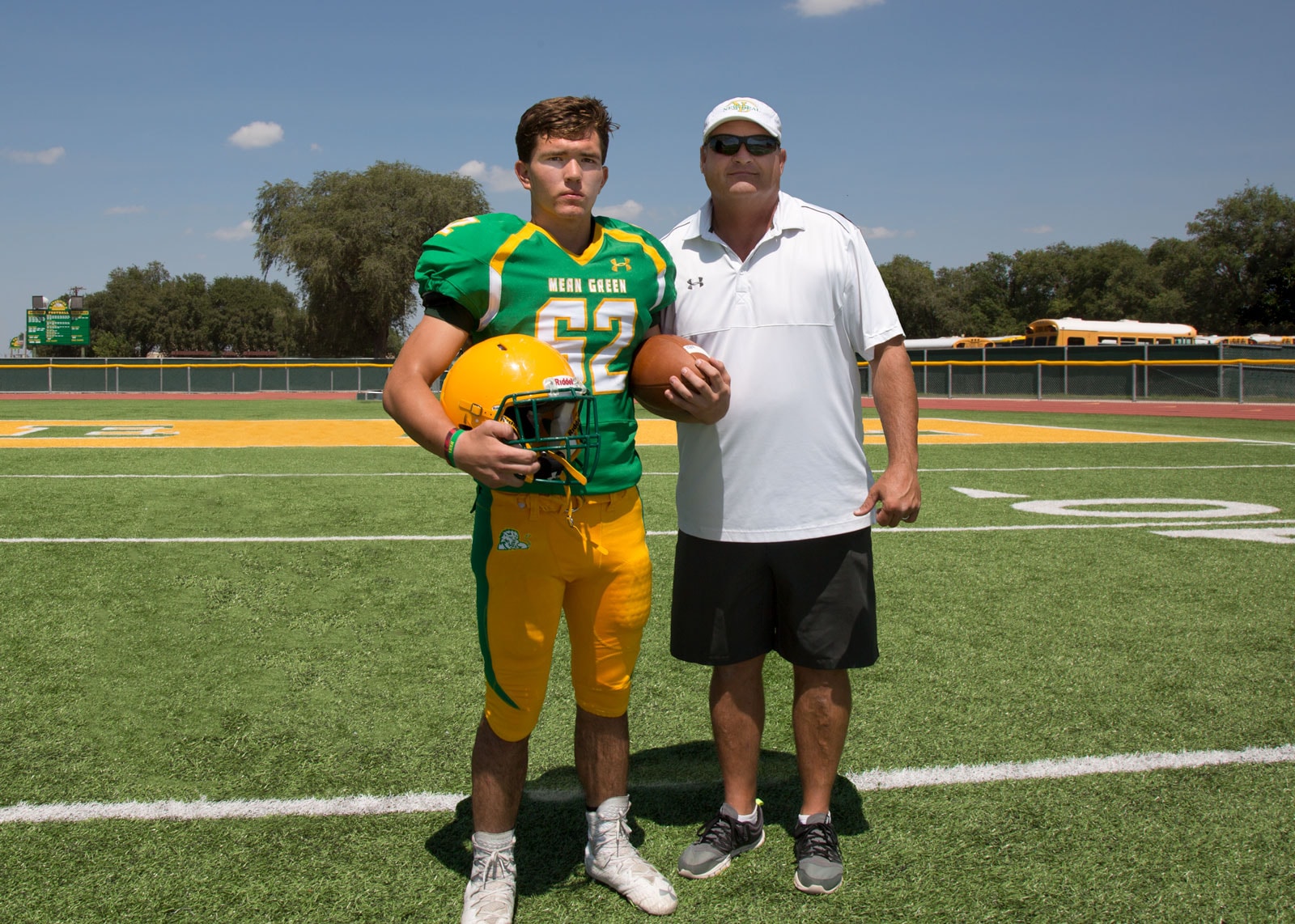 Not only is Zack Caudill a strong asset on the front line for the Lions, but he also possesses all the qualities of a team player and especially a New Deal Lion.
"This kid could do everything. He accepts his role and gets it done," head coach Matt Hill said. "He just represents what we speak about as a great team player. He brings the work ethic every day and it's all business."
It is that same hard work and dedication that Caudill believes to be the foundation of his success.
"If they tell me I do something wrong, it's, 'Yes sir, I'll fix it.' I fix it right away and do better next time."
Hill said Caudill embodies the qualities of a traditional New Deal Lions athlete and represents the team the right way. Caudill has been a part of the football program since seventh grade, plays baritone in the band, and understands the importance of promoting the brand and keeping the traditions alive.
"The tradition we have out here is something that you have to keep going every year," said Hill. "These guys like Zack that become seniors … it's their job to keep it going."
Caudill understands the importance of being a role model as a senior.
"As a sophomore, I was moved up in the first playoff game against Panhandle," Caudill said. "We lost, but it was really memorable for me because all the seniors were there and I could be there to help them out and talk to them after the game."
Being a part of the team is important to Caudill and it shows in his actions.
"We are all good friends, but I try to contribute and keep everyone in line," he said. "Everything we do in training makes us successful as a team."
The Lions went 10-2 last season, reaching the second round of the Division 1 Class 2A playoffs. The team returns six offensive and eight defensive starters this season.
"I feel really good about this year," Caudill said. "Our offensive line is great. We have good kids on the line this year. They are able to make good calls for our running back and quarterback, both."
"New Deal kids always play hard," Hill said. "But they have to keep the focus."
Caudill said he is laser focused on this season and is already hoping the team earns a playoff spot.
"We just need to be the best that we can be through the season and through playoffs," he said. "If we can hold up our defensive side of the ball, it should be no problem this year."
And when the stadium lights turn off at the end of the season, Caudill expects the future will still be bright.
"Whether it's for football or not, I'd really like to go to college," he said. "I'm trying to make it for my parents."


By Lindsay Thompson
For Let's Roll Magazine