Reagor Dykes Auto Group Partners with Raiders Rojos to Support Students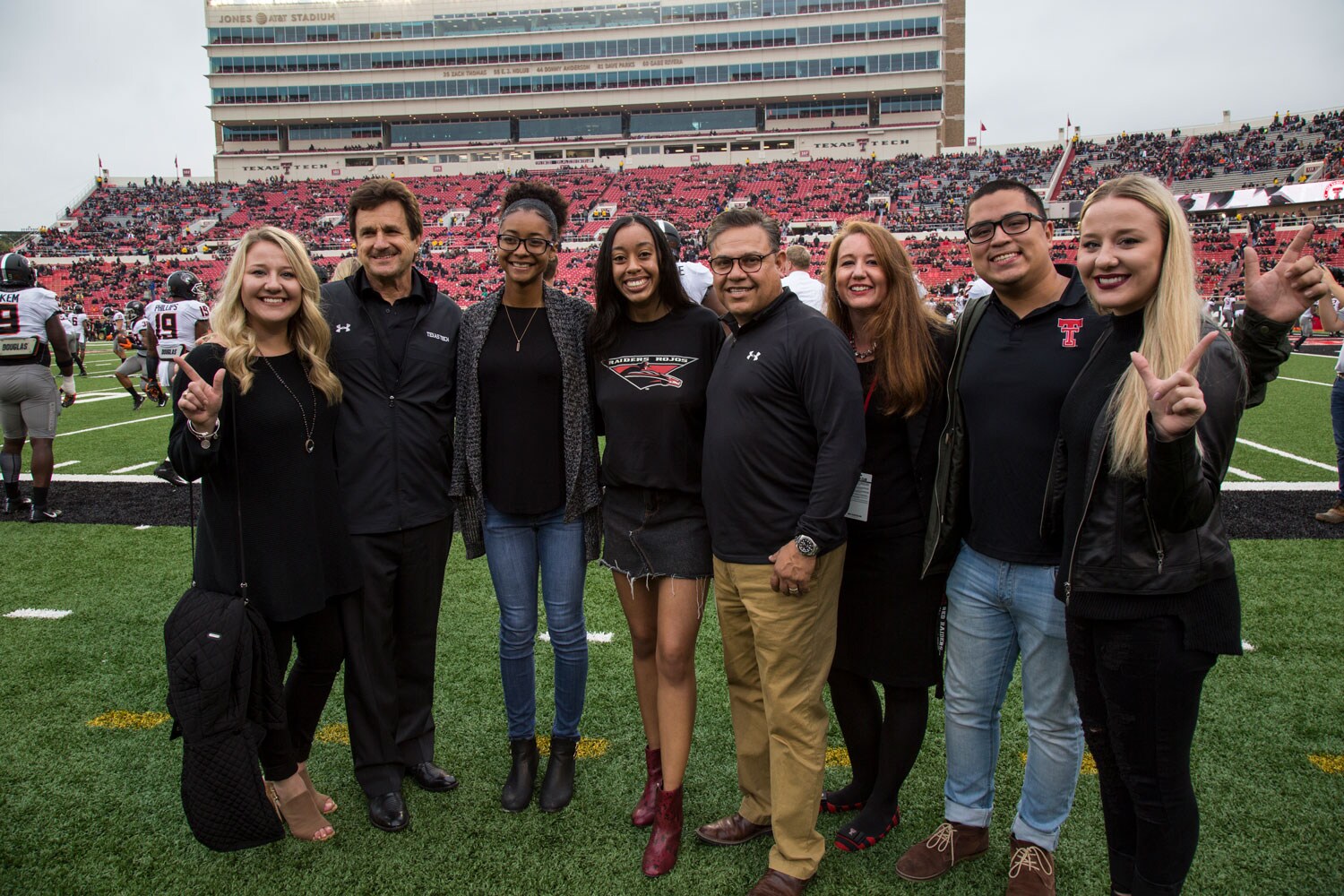 Congratulations to Raiders Rojos Alumni Chapter of the Texas Tech Alumni Association. For the past fifteen years, the chapter has awarded scholarships to first generation students through contributions from alums and businesses. Awards over the 15 years now total more than a quarter of a million dollars and Reagor Dykes Auto Group is proud to provide scholarships again this year.

The Reagor Dykes Auto Group scholarships were awarded to three first generation students. A'Jai Malone is a senior majoring in kinesiology. After college, A'Jai aspires to be an athletic trainer for the Olympics. She is currently a college mentor to students at Estacado High School. She wants to coach track and field as well as open community centers for the youth later on in life.

Nestor Gonzales is a senior majoring in human development and family studies. Nestor had the opportunity to study abroad in Spain and interned for a physical therapist at a geriatric residence during his time there. He works part time as a rehab technician but still manages to maintain a strong GPA.

Toni Mendez is a junior majoring in Human Development and family studies. She credits the support of her parents for her academic success. Their selfless sacrifice to ensure that she has the opportunity for a college degree is what drives Toni every day.

Reagor Dykes is pleased to play a role in the future aspirations of each of these students. Keep up the good work!