Daisha Greathouse proves to be a powerhouse both on and off the court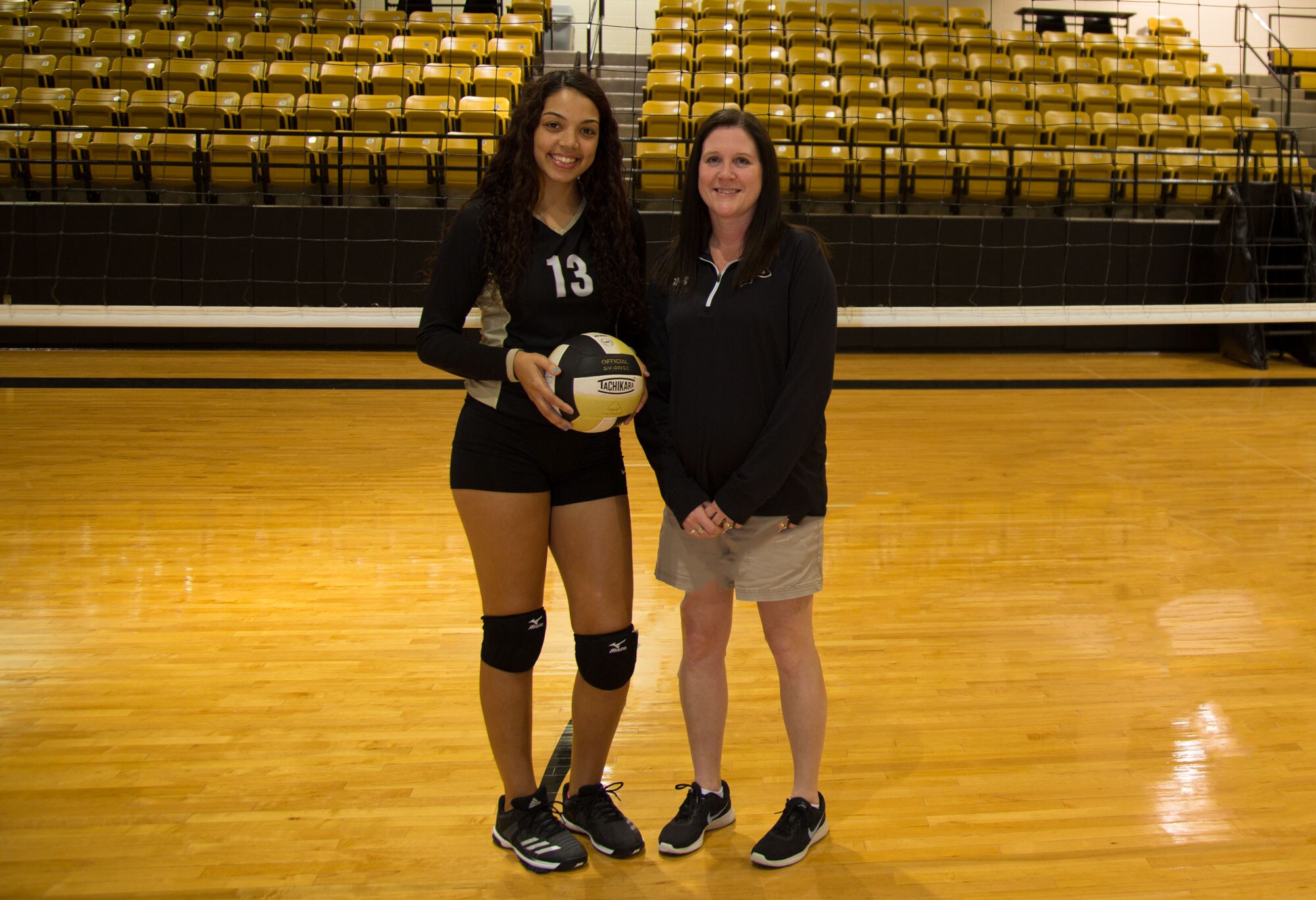 Some athletes are simply born for competition and Daisha Greathouse is one of them. Competing at the varsity level for the fourth year in a row at Post High School, she understands what it takes to be a successful athlete and team.
"Everyone has to have the same goal as to what they want for that season. And if we don't all have that same goal, we're not going to go anywhere."
Despite having a relatively young volleyball program, the Lady Lopes made it three rounds in the playoffs last year. Daisha is confident that they are ready for another great season and has her focus set on the state championships this year.
Though winning is extremely important to Daisha, having the opportunity to play with many of her same friends since the 7th grade is what she truly enjoys about the sport. Looking down on the court and watching the Lady Lopes practice, that enjoyment and high energy was apparent.
"We have team lunches and breakfasts before each game," she said. "Then we all come here together and have a dance-off. It's something we've done every year."
And if you think you're seeing double on the court, that's just her younger sister Keara. With both Greathouse girls playing middle, one can imagine there may be a lot of friendly competition on and off the court.
Daisha's most memorable game to date was during her freshman year against Plains High. "They were really good that year," she said. "And we beat them."
But that win wasn't enough for her! The game she looked forward to most this season was also against Plains. Post defeated them September 23rd in three games.
Asked what gives Daisha the competitive edge over the others, Coach Jenkins stated, "Her natural athletic ability; being tall. She has great ups and can block well."
"In volleyball, teamwork is so important," continued Jenkins. "She's been a great leader, keeping everybody motivated and on task".
Not only is she talented on the volleyball court, she's also a member of the basketball and track teams, competing in high jump and shot put, and excels academically as well.
While Daisha isn't opposed to the idea of playing volleyball in college, her focus is primarily on a career in nursing. She has already completed advanced coursework, awarding her college credits, and has a plan to transfer to Covenant after her remaining requirements are met.
"She has been a great contributor for the past 4 years," said Coach Jenkins. "We appreciate her hard work and she will definitely be missed after she graduates."
By Lindsay Thompson
For Let's Roll Magazine