Star defensive end has his sights set on a future in football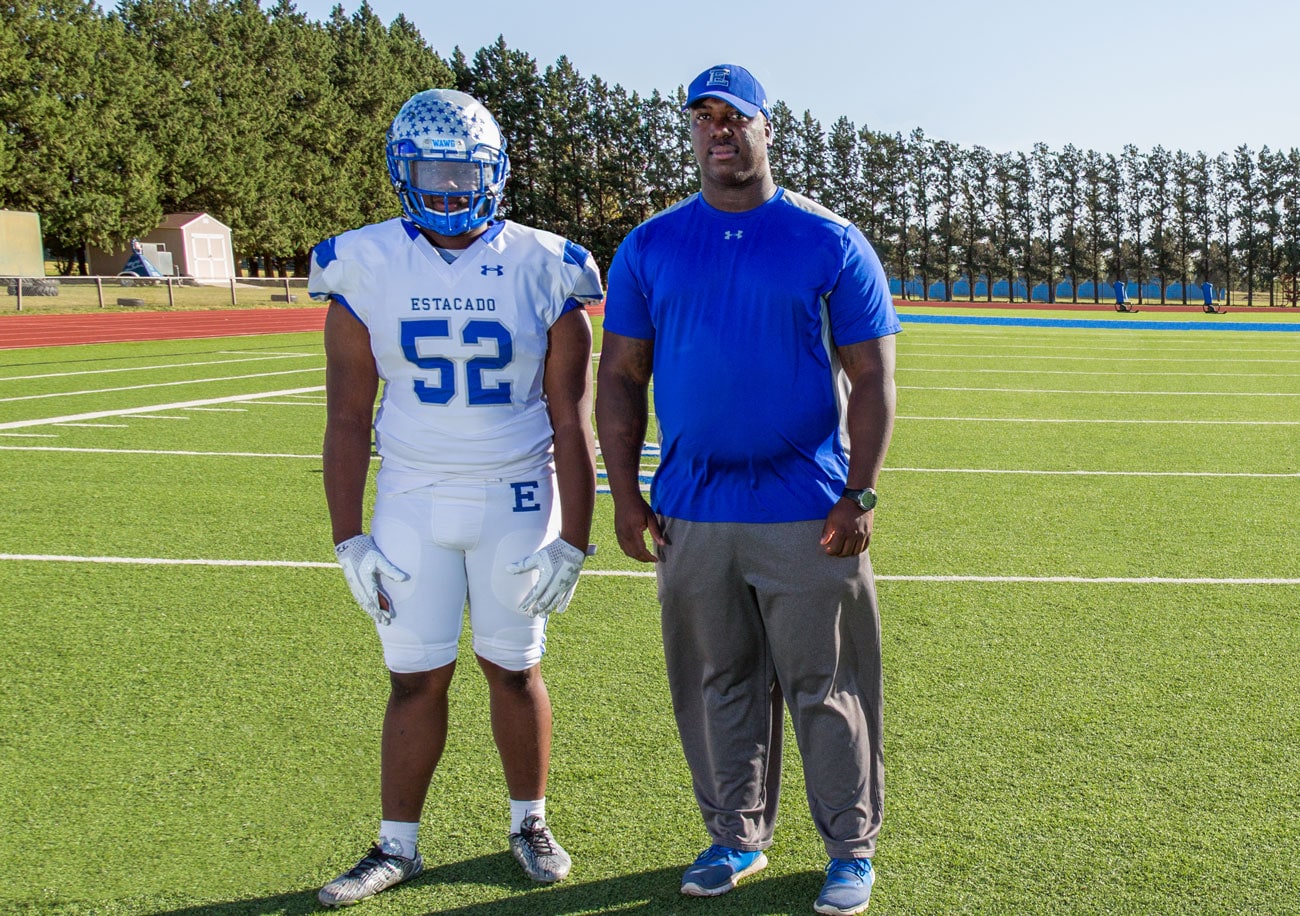 Since the age of five, Dalveon Rhodes has been a fierce competitor on the football field.
But what originally began as fun, soon became something he wanted to devote his time and attention towards.
"When I first started, it just seemed fun to me," Rhodes said. "Now, I like being around a good team and winning. If you don't win, what's the point of going out every game?"
It is that determination for winning that he brings into every practice and every game. "For a kid his age, he has an extremely high level of determination.

He's very motivated to reach a goal and he works towards it year-round," Coach Marcus Shavers said of the defensive end.

Last season, Dalveon dislocated his shoulder and had to undergo surgery. But he said the lesson he's learned through competition and setbacks is to "never give up". After a five month recovery, he was ready to pick up right where he left off.
"Right now, our goal is to win district and our further goal is to win State," Rhodes said.
In order to achieve those goals, he knows preparation is key. And Dalveon has all angles covered when he prepares for competition.
"Physically, I prepare with prayer mostly. Mentally, I just focus. I really get focused before the game," Dalveon listed as his game preparation. "And in practice, no missed tackles."
Dalveon Rhodes was selected as the featured athlete not only for what he brings to the football field, but because he is a well-rounded athlete, student, and individual on and off the field.
"He's the guy that's always showing up on time and doing the right thing. He leads by example," Coach Shavers added. "He's always a player on our football team that I can point out to our younger kids and say 'if you want to be successful, do what Dalveon does'."
Aside from football, Dalveon is also a member of the track and field team for discus and shot put and he also puts a focus on his academics, knowing the importance of good grades in order to achieve his dream of playing at TCU.
Coach Shavers also supports his player off the field, pushing him to be the best student he can be. He has both athletic and academic goals for Dalveon to help prepare him for recruitment.
"I'd like to see his test scores high enough where he could be recruited by the schools he's going to attract. I'd like for him to reach his full potential academically so when schools like TCU inquire about him, he's got the grades to back it up to be able to pursue his goals."
This is a player everyone should keep an eye on! With the talent and laser focus this junior possesses combined with the support and guidance of his coach, Dalveon is sure to not just win on the field but also succeed in life.